NORFOLK, Va. — Police arrested two men who police say were involved in Monday night's double shooting at Norfolk's MacArthur Center Mall.
Police said 23-year-old Molek Alcantara and 22-year-old Daquan C. Reed were arrested on Friday by the U.S. Marshals Fugitive Task Force in Atlanta, Georgia. Both suspects have previous criminal records.
Investigators said the suspects were walking on the lower level of the mall when they came across a third man. Norfolk Police Chief Larry Boone said one of the men fired a gun and one of the three men was hit.
A 56-year-old woman who was nearby, but not involved in the confrontation, was also wounded.
Two off-duty officers responded immediately to the sound of gunfire, according to Chief Boone.
Police said the 23-year-old man who was shot went to the hospital himself, suffering from a gunshot wound to the lower body. The woman who was shot was taken by medics to the hospital suffering from a gunshot wound to her leg.
Both victims were treated at the hospital for injuries not considered life-threatening.
Alcantara has been charged with two counts each of malicious wounding and using a firearm in the commission of felony, and one count each of possession of a firearm by a convicted felon and carrying a concealed weapon.
Reed has been charged with accessory after the fact.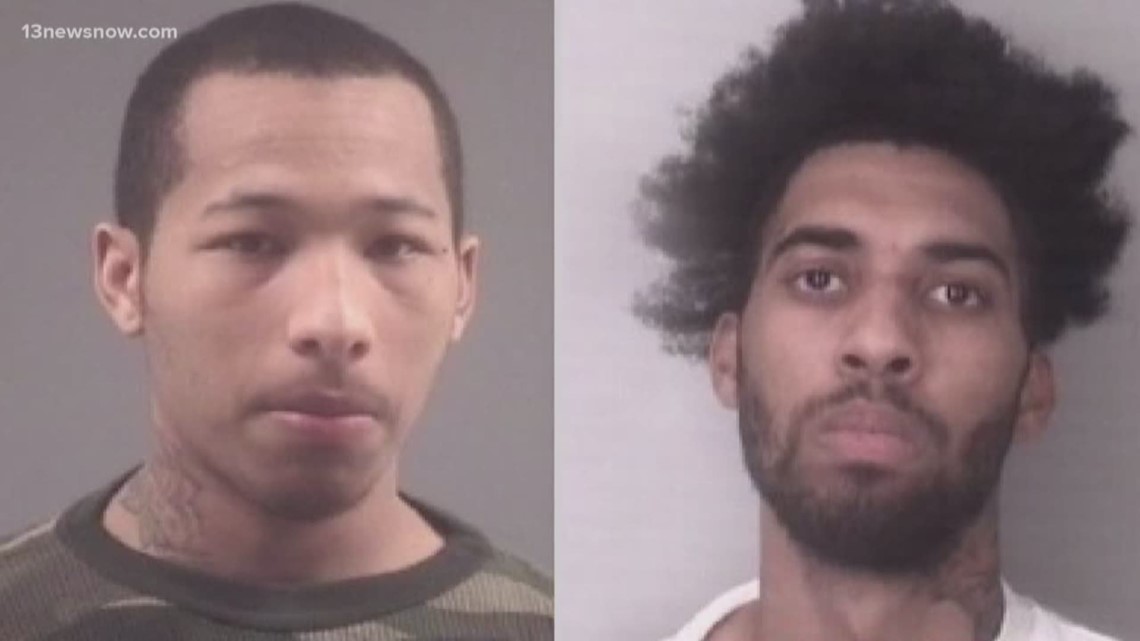 "The women and men of the Norfolk Police Department are relentless in protecting and serving our citizens and bringing those to justice who break the law" said Police Chief Larry D. Boone. "We continue to lead by example in partnering with the community and other law enforcement agencies when necessary to keep our communities safe. I cannot emphasize enough about the urgent need for Actionable Leadership to address this public health crisis starting with providing our youth, particularly our young African-American men, with positive alternatives to resolve conflict."
Viewers and 13News Now anchor Nicole Livas, who were in the mall, have told us that the mall was placed on lockdown. Nicole said she heard four shots fired before the store she was in went on lockdown.
Customers inside the Apple Store were taken inside the Apple Vault.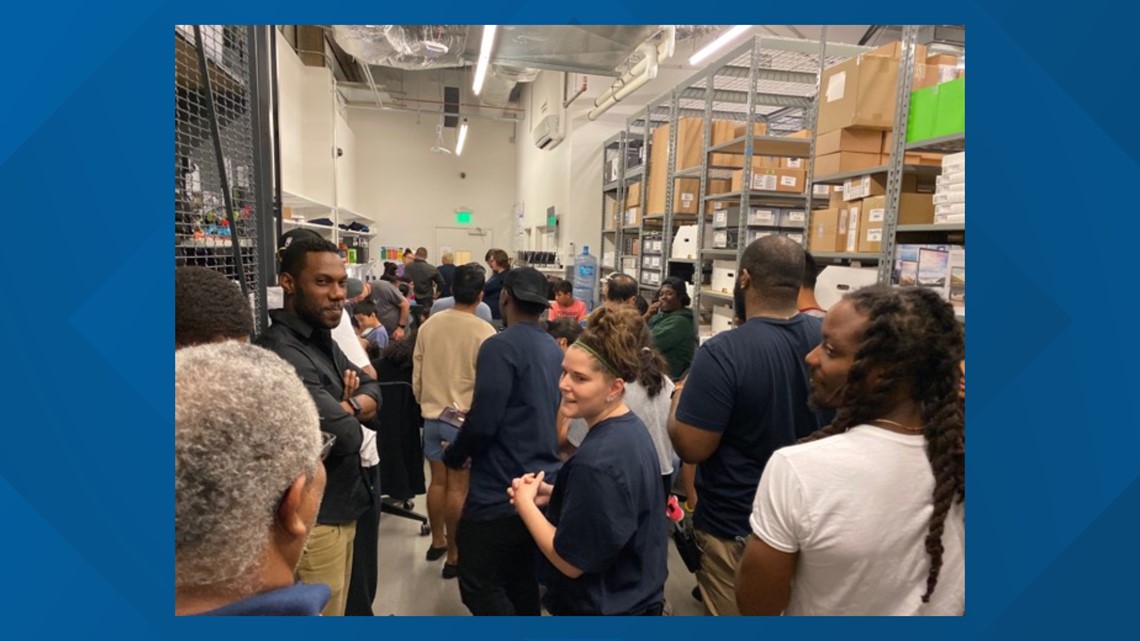 Clarence Neely said he was inside the mall with a client when the shots rang out.
He said his first instinct was to help get people out because they had no idea where the shots were coming from.
"We just started telling people to get out of the mall, to go go go, because nobody knew where the shots were coming from. Nobody knew anything at that time," said Neely.
This shooting is the second one at MacArthur Center this year. The first shooting, which was eight months to the day on Monday, happened on Valentine's Day.
Investigators said that shooting stemmed from gang violence. Local Anna Marie Lopez said that she was hiding in Barnes & Noble during that Valentine's Day shooting. She said that she feels for the victims involved in this current shooting.
"The first time I was at Barnes and Noble. I was sitting down and I looked up and I just saw everyone just running for cover. I was like mom, I just want you to know what's happening I love you," said Lopez.
Lopez said now, her thoughts are with those who were injured.
"I feel very bad for the victim and their families," said Lopez.
At this time, the Norfolk police chief isn't ruling out gang violence in this latest shooting as well.
"There's a high probability this probably was related to the same type of issues in terms of a gang beef," said Boone.
Shopper Ramona Leggon said gang violence is all too common.
"You have struggles that you deal with on a daily basis. You don't know how to cope, so you have to be a part of something to prove yourself. So, it's normal here to this degree," said Leggon.
She said a shooting won't stop her from her daily routine.
"Everyone still has lives to live. I mean people can't stop living their life for an incident," said Leggon.
If you know the whereabouts of Alcantara or Reed, police ask that you call the Crime Line at 1-888-LOCK-U-UP.
PHOTOS: Norfolk police responded to a shooting inside MacArthur Center Mall