ISLE OF WIGHT COUNTY, Va. (WVEC) -- Two men have been arrested in connection to a double homicide in Isle of Wight County.
The Sheriff's Office said that at 11:15 a.m. on Saturday, September 23, deputies were called to the 4000 block of Ennisdale Dr. for a residential burglary.
Sheriff Mark A. Marshall said family members became concerned when they had not heard from 80-year-old Nancy Starnes and her son, 58-year-old Kenneth Starnes. The contacted deputies after they went to the home and saw what appeared to be a forced entry into the residence. Sheriff Marshall said several items were also gone from the home.
"Multiple items that may have been taken from the residence are televisions, a number of guns -- pistols as well as long rifles -- credit cards, and some cash," said Marshall.
13News Now spoke with Nancy Goerke Friday afternoon.
Goerke is Nancy Starnes' granddaughter and Kenneth Starnes' niece. She was named after her grandmother who she called "me-maw". Her uncle Kenny was like a father to her.
"Why would you do that," Goerke says. "How can you look at an 80-year-old and take her life or a son protecting his mom?"
As investigators made their way further into into the home, they discovered the bodies of both Nancy and Kenneth Starnes. Sheriff Marshall said he was shocked by the age and of the victims, and fact that they were in their home when the crimes occurred.
"This is an egregious crime, and was a very brutal slaying. It was a gruesome and awful crime scene," he said.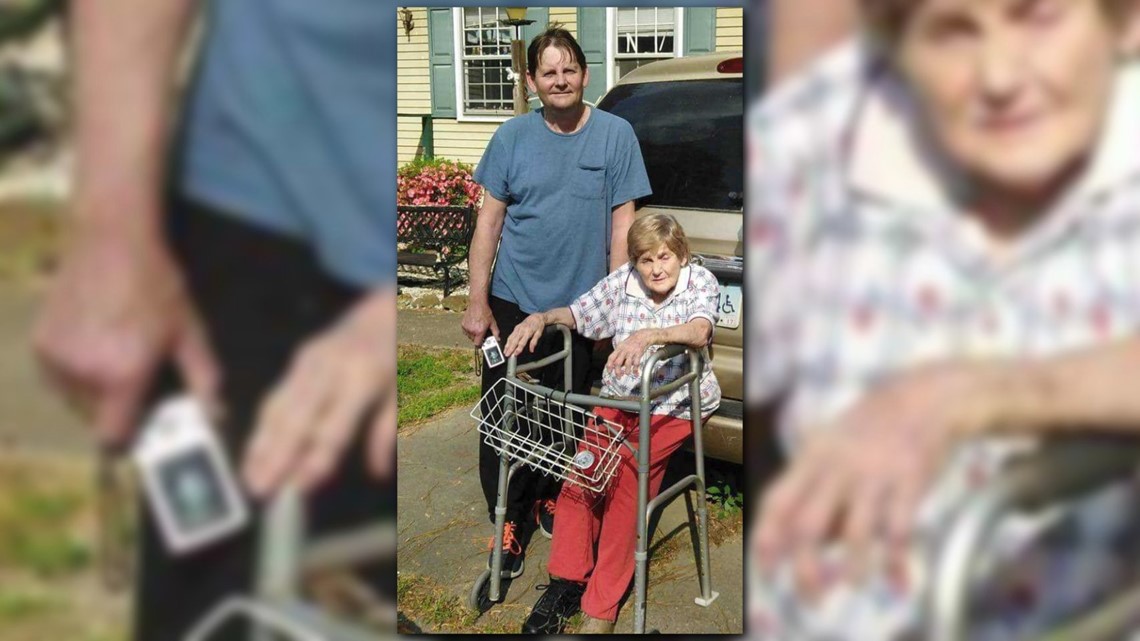 Both appear to have died as a result of gunshot wounds. Their bodies have been transported to the Office of the Chief Medical Examiner in Norfolk for an autopsy.
On Thursday, deputies confirmed they have arrested two people in connection to the crimes.
"I've never been so hurt in my life," Goerke says.
Goerke is asking the community for help to bring much of their family back home. She says the family just doesn't have the money right now.
"This hurts a lot," Goerke says. "She would have given it to you, anything you asked for you didn't have to take their life."
JUST IN: Arrest made in the murders of Nancy & Kenneth Starnes here in Isle of Wight. #13NewsNow pic.twitter.com/0FIPKgoIWt

— Niko Clemmons (@13nikoclemmons) September 28, 2017
Deputies had been searching for two vehicles that were missing from the home. A gray Ford F-150 was recovered earlier in the week, while a beige 2001 Chrysler minivan was located on Friday.
The minivan was found in the area of Silver Maple Drive in Portsmouth. The van is considered a critical piece of evidence in this case.
The van is being towed back to Isle of Wight County.
Deputes said the suspects lived about a mile from the victims, and the sheriff believes they were involved in other burglaries.
The suspects have been identified as 29-year-old Kareem Jamar Mitchell, and 19-year-old Richard Alexander Holmes, both of Stonehouse Lane in the Rushmere area of the county.
They are each charged with:
Two counts of Murder
Two counts of Use of a Firearm while Committing Murder
Possession of a Firearm by a Convicted Felon
Burglary of a dwelling, in the nighttime with Intent to Commit Murder
Grand Larceny
"The community really has to pull together to think about what they may have seen. What they may have seen prior to this. If there was something unusual, suspicious, out of the ordinary, people that may have been in the neighborhood or in the area roaming around/ Nothing should be discounted," said Marshall.
If you have any information, call the Sheriff's officer at (757) 357-2151 or contact the Crime Line at 1-888-LOCK-U-UP.