Hampton police believe body found at steam plant is missing boy
Hampton Police announced Tuesday they found a body at the steam plant they had been searching. They believe it is Noah Tomlin.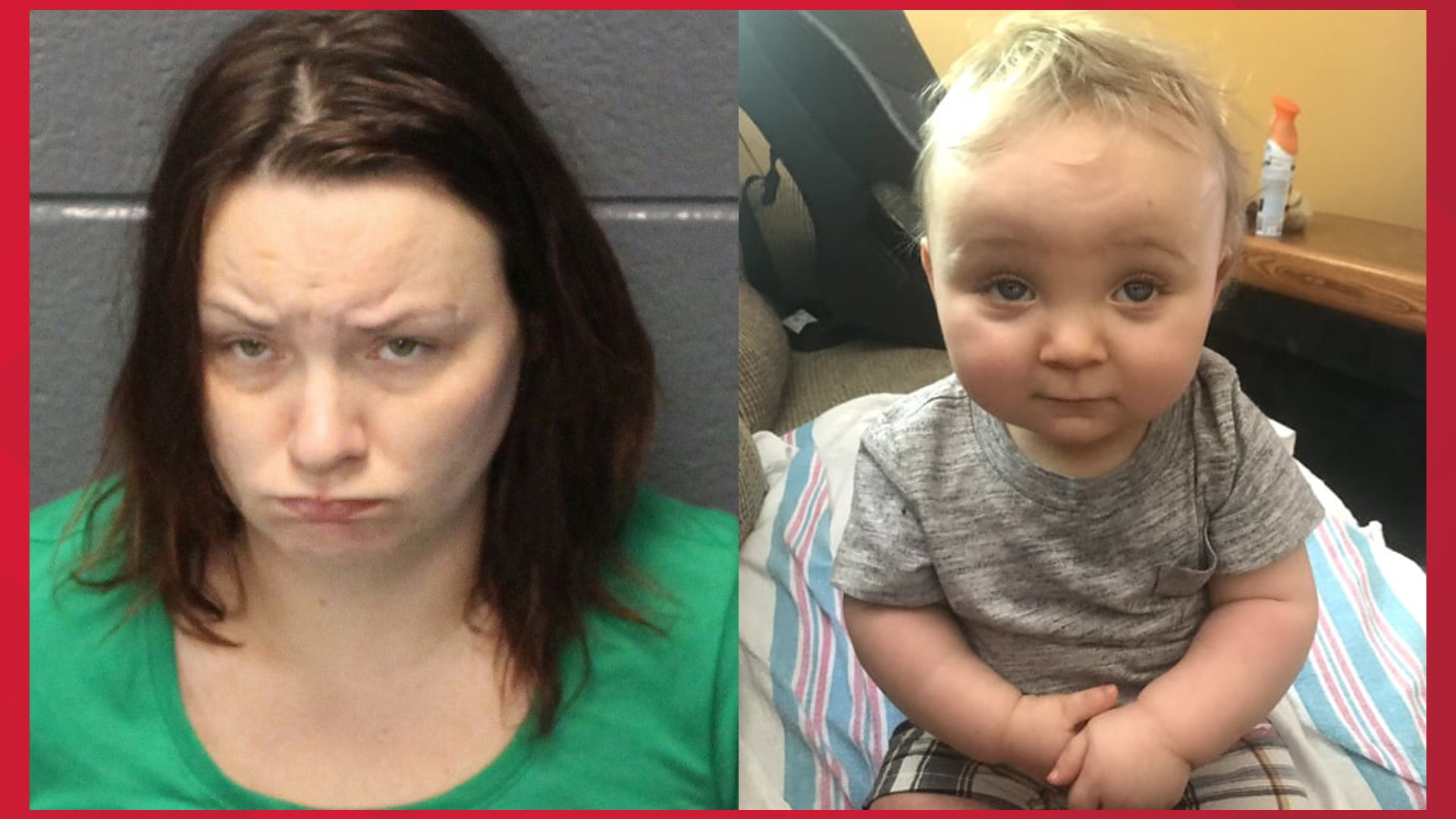 On Wednesday, Hampton police held a press conference where they announced that the body they found is believed to be missing two-year-old Noah Tomlin.
The boy's mother, 34-year-old Julia Tomlin, was arrested on June 28 and charged with three counts of felony child neglect.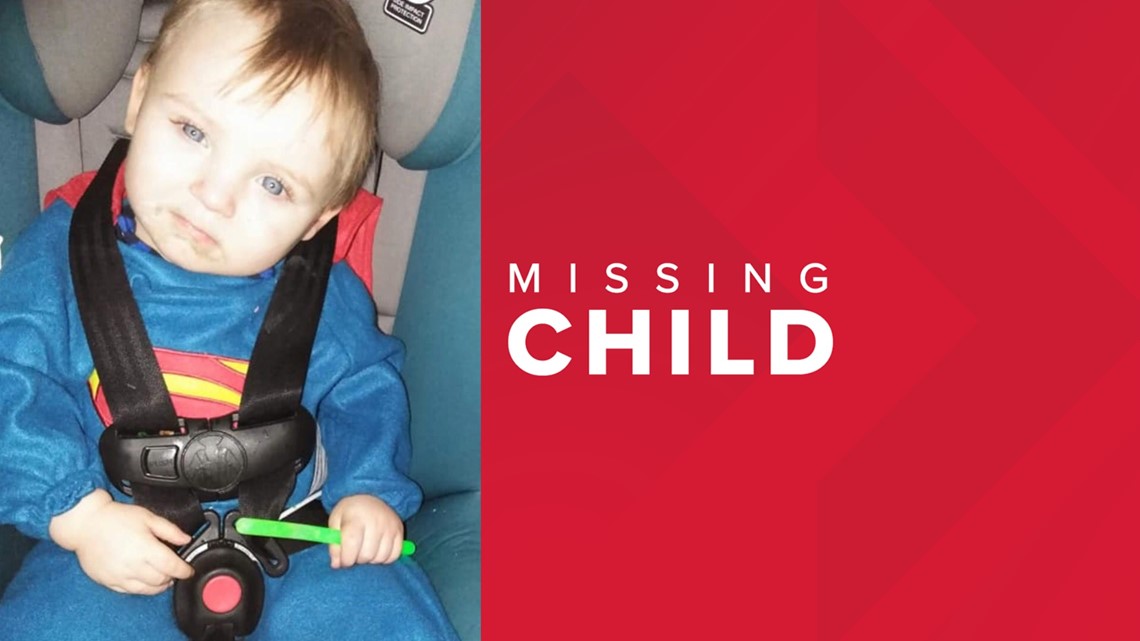 Here's a timeline of events since Noah went missing:
Body of missing boy found
:
Wednesday, July 3
Hampton Police Division said during a press conference that a body has been found in the search for a 2-year-old toddler who went missing last week.
Hampton Police Chief Terry Sult said police are waiting for the body to be identified and an autopsy to be conducted.
Officers said the remains were found at the Hampton Steam Plant at 8:50 a.m. on Wednesday.
Crews had to sift through more than two million pounds of trash during their search.
Watch the full press conference below:
The Hampton Police Division released all of the organizations that made searching for Noah possible:
Hampton Division of Fire and Rescue
Hampton Emergency Management
Federal Bureau of Investigation
Virginia State Police
York County Sheriff's Office
Poquoson Police and Fire Department
Norfolk Police Department
Newport News Police Department
Virginia Department of Emergency Management
NASA
Ice Customs and Border Patrol
USAF-OSI
Virginia Port Authority Marine Incident Response Team
Tidewater Search and Rescue
Hampton Roads Incident Management Team
Chesapeake Fire Department
Hampton Public Works
Hampton Waste Management
Hampton Parks and Recreation
Noah's mother recalls bond request
:
Tuesday, July 2
Just a day after her first court appearance where she asked about bond, Julia Tomlin recalled that request.
Tomlin, the mother of missing two-year-old Noah, is in court facing child neglect charges.
While she sits behind bars, another woman is calling for change.
The petition calls for a change to the Child Protective Services System. The petition asks the government to stop placing children back in homes with abusive, neglectful, drug addict parents until they change the guidelines and criteria parents must meet before they can get their children back.
The petition also calls on social workers being more involved with home checks, pop up visits and random drug tests for the parents.
Police are still searching for the missing toddler, but at this point do not expect to find him alive.
Noah's mother appears in court
:
Monday, July 1
Julia Tomlin was just arraigned in court, Monday morning almost to the exact hour after she first reported her son missing.
Her bond hearing is set for Wednesday, July 3. Tomlin was booked into the Hampton Jail at 3:30 a.m. Saturday, spent the weekend there and will remain behind bars for now.
Her preliminary hearing is scheduled for July 29. That's when more facts will come out in regards to the case and a judge will decide if there's sufficient evidence to continue moving forward.
Tomlin asked for a court-appointed attorney.
She told the judge she's disabled and gets a disability payment of a little more than $700 each month, according to 13News Now reporter Niko Clemmons who was in the courtroom.
Sergeant R.C. Williams said the Hampton Police Division has search operations planned through the next several days extending to the July 4th holiday. It's operations remain focused at the city landfill and steam plant.
Noah's disappearance is inspiring a woman to create change.
Jessica Brackett is petitioning the White House for new protections for kids. It's called "NOAH" (No Other Angels Hurt).
It calls on Congress to create stricter guidelines and criteria for parents to meet, before they can get a child back in their custody. The petition also calls for a policy to look after the children once they're put back in the home.
More than 1,000 people have signed it so far.
You can sign the petition here.
Mother charged in toddler's disappearance
:
Friday, June 28
The Hampton Police Division held a press conference 11 p.m. on Friday, June 28 to update the public on the investigation into Noah Tomlin's disappearance.
During the press conference, Police Chief Terry Sult said Tomlin's mother was charged in his disappearance. Noah is also presumed to be dead by police, although authorities plan to intensify search efforts for the two-year-old boy.
Charges are pending for 34-year-old Julia Leanna Tomlin.
WATCH FULL PRESS CONFERENCE ON ARREST BELOW:
A candlelight vigil was held for Tomlin Saturday, June 29 at 8:00 p.m. at the corner of S. 1st Street and Seaboard Avenue.
Organizers encouraged people to wear green and to bring a candle.
Noah's mom releases statement
:
Thursday, June 27
Noah's mother sent a statement via text message on Wednesday night to 13News Now anchor Dan Kennedy.
This is the first time the public has heard from her:

"I'm working real hard with law enforcement to help find my baby. I can't have my location known or whereabouts of my other children for their safety."
Sargent Williams said in a press release that they do not have any further updates to disseminate regarding their search efforts. If he is able to get any new information during the day he will just the media know.
Officials didn't anticipate any new briefings in the next few hours.
Thursday afternoon, Noah's mother spoke again with 13News Now Dan Kennedy and said:
"[Noah] doesn't walk well. His pediatrician said there are signs of him being autistic...he walks but still [stumbles]."
Noah's mother also said their other two children are safe, and she is working with law enforcement to bring him home.
"Noah belongs home, his family loves and misses him," she said.
PHOTOS: 2-year-old Noah Tomlin
FBI helps investigate
:
Wednesday, June 26
FBI Norfolk spokeswoman Christina Pullen confirmed to 13News Now that the FBI has "been assisting in an investigative capacity from the outset of the case."
The Hampton Police Division said it is still actively investigating the disappearance of Noah Tomlin, but early Wednesday morning, they didn't have any new updates to release.
During the press conference, the Hampton Police Division was not able to give very many new updates. They said in conjunction with the search there is also an investigation underway too.
On Wednesday, police said their search efforts have been shifted to the local landfill, Bethel Landfill. It's one phase of their search efforts.
On the investigation side, the Hampton Police Division said a lot of organizations are helping including the Virginia State Police and teams from the FBI including the behavioral science unit.
Residents in the area are asked to be vigilant. If someone sees something, they should say something. The police are asking residents to check videos and pictures of the area on Monday around 1 a.m. to 11 a.m. that might help with the investigation.
The parents of the child have been cooperating with police. There has been a full investigation into who may possibly have the child like a family member, family friend, or anyone who might have known about the toddler. Chief Sult said the investigation efforts have even reached out of the state.
Officials said they are still hopeful they will bring Noah home.
Watch the full noon press conference below:
Wednesday night, police were seen taking bags from the mother's home.
The search continues
:
Tuesday, June 25
On Tuesday, neighbors told 13News Now reporter Megan Shinn that they want to do their part finding the toddler.
"I've been searching everywhere," neighbor Bobby Griffin said. "It's a little kid and I do care."
"All of us grew up around here together so we all know each other," said neighbor Jennifer Hunt. "He's all of our kid. He's the community's kid."
Hunt remembers meeting Noah Tomlin when he was just an infant. This afternoon she could barely hold back the tears wondering where the two-year-old is.
"It's sad. It's scary. I can only imagine what's going through his mind," said Hunt. "Hungry, thirsty, hot, tired."
She said the worst part is the waiting.
"It's exhausting because nothing has been verified, and every time my phone goes off and I open it I don't know what I'm going to see, what I'm going to read," said Hunt.
She knows both parents and said their past history is a concern to her.
"The previous drug use, the previous problems, the previous child neglect and abuse with the other kids, I do question if whether or not they should have been given custody of Noah," said Hunt.
Hampton Police Sergeant Reginald Williams said the police is thankful for the public's willingness to assist, but at this time they are not looking for any help from civilian searchers.
Officers have covered the shoreline multiple times, while Noah's parents spent time at Hampton police headquarters overnight.
"I can't go into the investigative aspect of it, but I can tell you our investigators are diligently exploring every option," Sergeant Williams said.
During a press conference on Tuesday afternoon, Sergeant Williams said the investigation is still ongoing. Multiple searches have been completed in many areas multiple times.
Crews are searching from the air, there are divers in the water and additional marine resources are searching the nearby waterways.
View the full press conference below:
So far, crews have searched a full mile sound from the Salt Ponds area in Hampton.
A public works dispatcher confirmed that trash collection is suspended in the search area for Noah. There was a police presence at Bethel Landfill.
The command center at Atlantic Avenue near the child's home was cleared out last Tuesday night, and police said a new strategy will be announced Wednesday morning.
Noah reported missing
:
Monday, June 24
Hampton police need help to find 2-year-old Noah Tomlin who went missing early Monday morning.
He was last seen wearing a white and green pajama shirt and diaper. Police said the child was last seen in the 100 block of Atlantic Avenue around 1 a.m. Monday.
Noah's mother went to check on him around 11:15 a.m.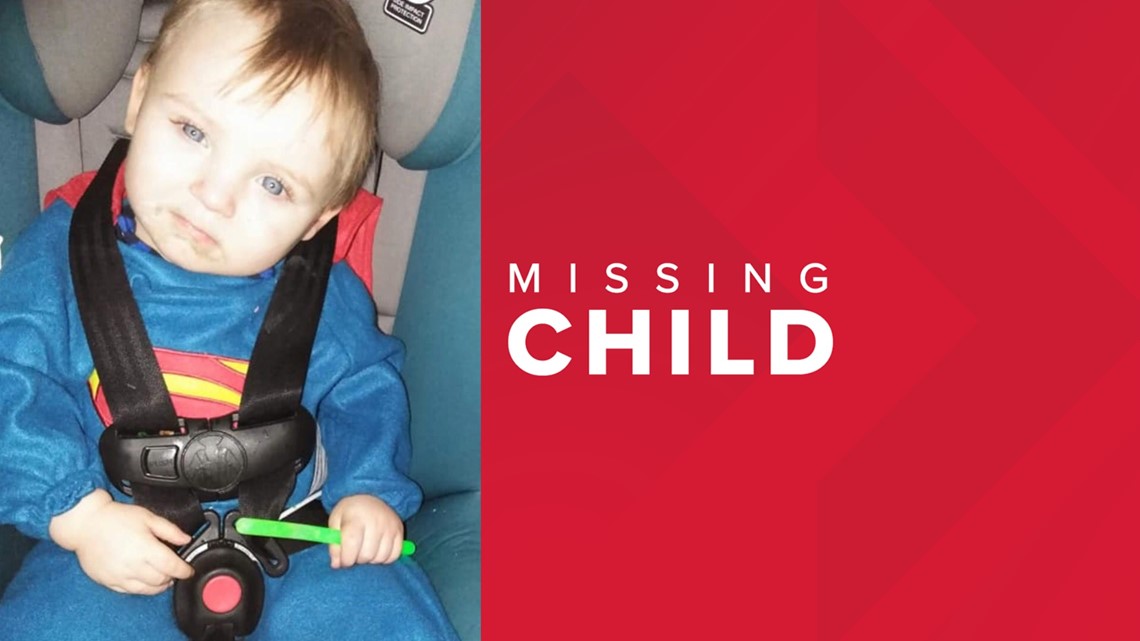 Authorities are getting requests from the public to help with the search. They ask that you not search on foot, but if you know anything to call 757-727-6111.
Several law enforcement agencies are assisting with the search.
Two forensic units were outside of the mobile home where the two-year-old went missing around 4:15 p.m. on Monday. 13News Now reporter Robert Boyd said Hampton police isolated the home with crime scene tape.
Police have not released any further information about this missing child.