SUFFOLK, Va. — There's no place like home, and for a pair of brothers who worked in show business, appearing in films such as The Wizard of Oz, Suffolk became home and their final resting place. Saturday, people gathered for the placement of a headstone for them decades after their deaths.
The ceremony at Bethlehem Christian Church took place with the help of Peggi Parker-Butler.
She organized it to honor the Matina Brothers whose graves were unmarked for years, something Parker-Butler found through research she had done.
The Matina Brothers were born in either 1901 or 1902 in Budapest, Hungary, and their careers began when they were only 12 years old.
Bela "Mike" Matina and Matjus "Ike" Matina were known at that time as "little people" because of their short statures. Today, we know their condition as "dwarfism."
Although it has not been confirmed, the story goes that Mike and Ike candy is named after the brothers.
After a showman discovered the Matinas in Germany, their parents agreed to let them travel with the help of their older brother Lajos ("Leo"), who also was a dwarf.
The brothers traveled in Europe throughout 1914 and arrived in the United States in 1915.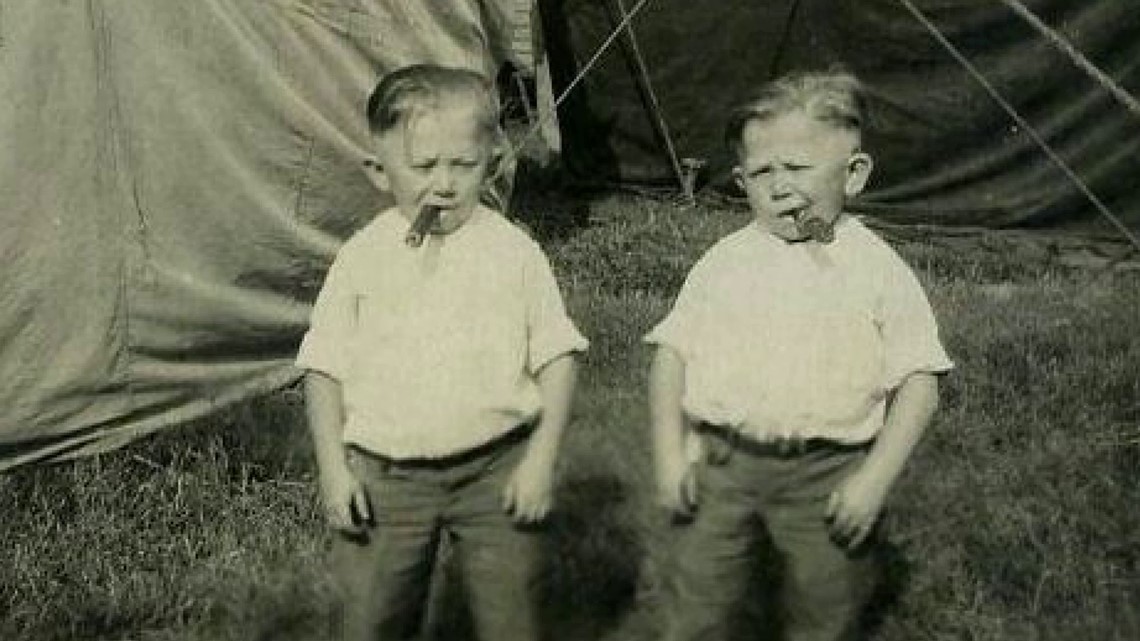 Over the years, they performed with circus shows across the country, and they became naturalized citizens in 1924.
Their contribution to popular American culture can be found through two famous movies: Snow White and the Seven Dwarfs and The Wizard of Oz.
According to Parker-Butler, Walt Disney searched for inspiration for the dwarfs in the 1936 animated film, and he found it in the Matina Brothers.
Leo was chosen to be the model for "Doc," Mike was chosen to be the model for "Happy" and Ike was chosen for "Grumpy."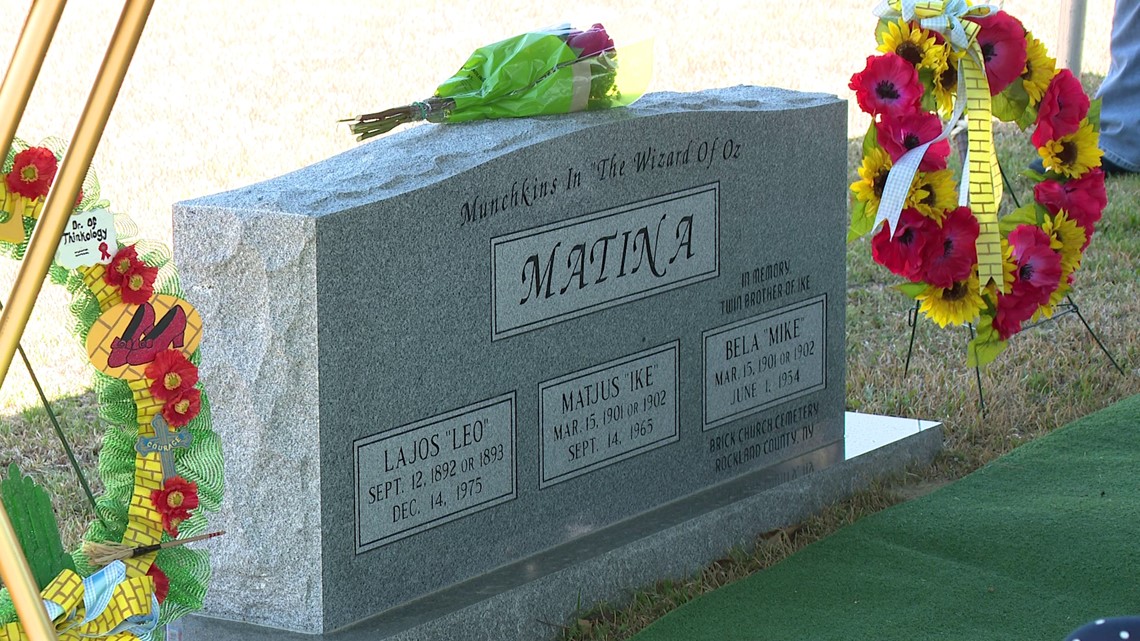 The brothers debuted in the flesh on the big screen as Munchkins in The Wizard of Oz, which was released in 1939.
Four years later, the Matinas on to join Virginia Greater Shows which spent its off-season in Suffolk, and they became well-known in the community.
Ike Matina died on Sept. 14, 1965, of a heart attack. Leo Matina died the same way on Dec. 14, 1975.
Nearly 60 and nearly 50 years later, respectively, their graves, have the marker honoring them, along with their brother, Leo.
"I hope that all of you will come back and visit their graves and pass down the story of the Matina Brothers to others, so that their legacy can continue to live on," Parker-Butler said.