VIRGINIA BEACH, Va. — When the sun came up Monday, it was clear to see just how much damage protesters did to restaurants and other businesses along Atlantic Avenue Sunday night.
Black Lives Matter 757 called for people to shut down the Oceanfront in its #BlackOut757 event. The protest was in response to the death of George Floyd, and it was one of several demonstrations and rallies that took place in Hampton Roads over the course of three days.
Those other events included two others sponsored by Black Lives Matter. One was in Hampton. The other was in Norfolk.
Hundreds of people started gathering at Rudee Loop in Virginia Beach around 7:40 p.m. Sunday. From there, they marched up Atlantic Avenue where the bulk of damage seemed to take place within a few hours.
Some people started smashing out windows of restaurants and other businesses. They and others stole things from stores and shops.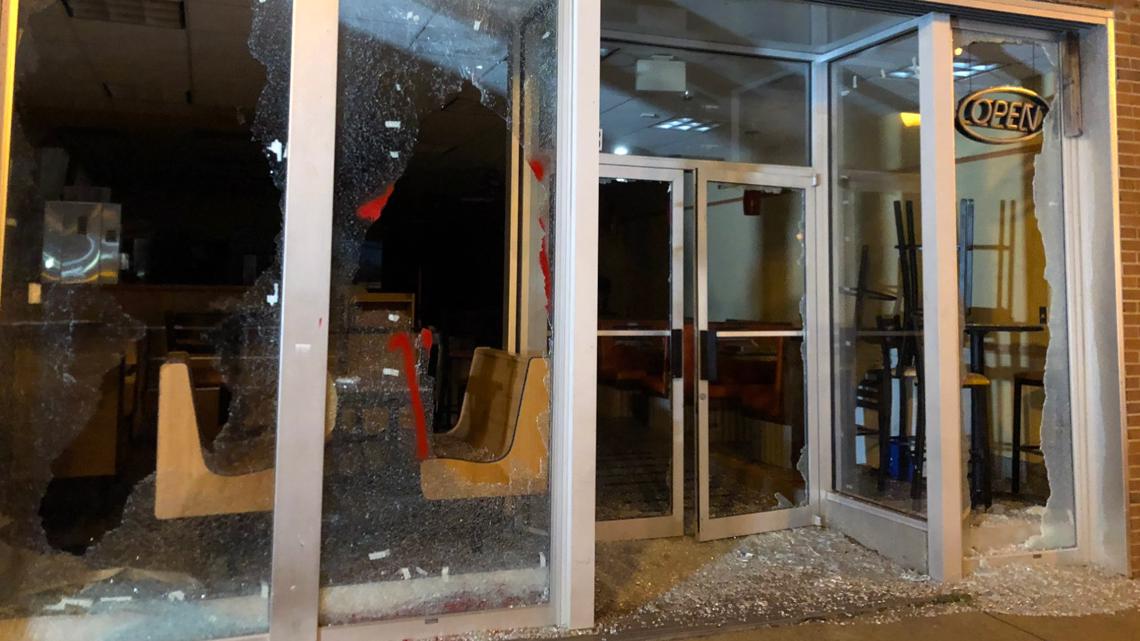 "It was like a typical beautiful beach day and then it turned into a bit of a nightmare," said Dough Boys owner George Kotarides.
Dozens of business owners along Atlantic Avenue spent the morning cleaning up graffiti and broken windows. One witness at Sunday night's march told 13News Now he watched as someone fired several shots into one store at Atlantic Avenue and 14th Street.
"At one point this one younger gentleman decided to pull out a gun and shoot right next to where I was standing," said Marcus Garbin. "Pretty much it was a peaceful protest until the end of the march when people decided it was a good idea to break and tear up the community."
The vandalism comes as a one-two punch for some of the businesses already dealing with a loss of customers during the COVID-19 shutdown.
"We are trying our best to keep our legs under us as restaurant people. Everyone has taken a big hit and this magnified it quite a bit," Kotarides continued.
People spray-painted expletives, other words, and symbols on a number of buildings.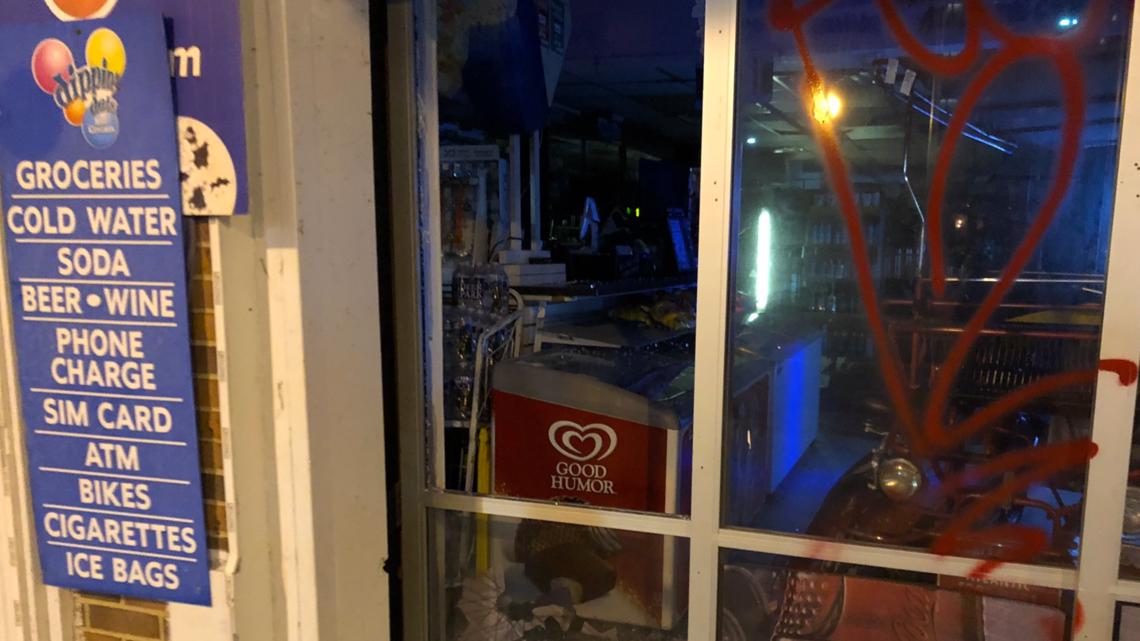 Some of the protesters set fires outside, but others set fire inside stores. One of those stores was Lotus Fashions in the 1600 block of Atlantic Avenue.
Scorch marks were visible just inside the front door (or what was left of the front door).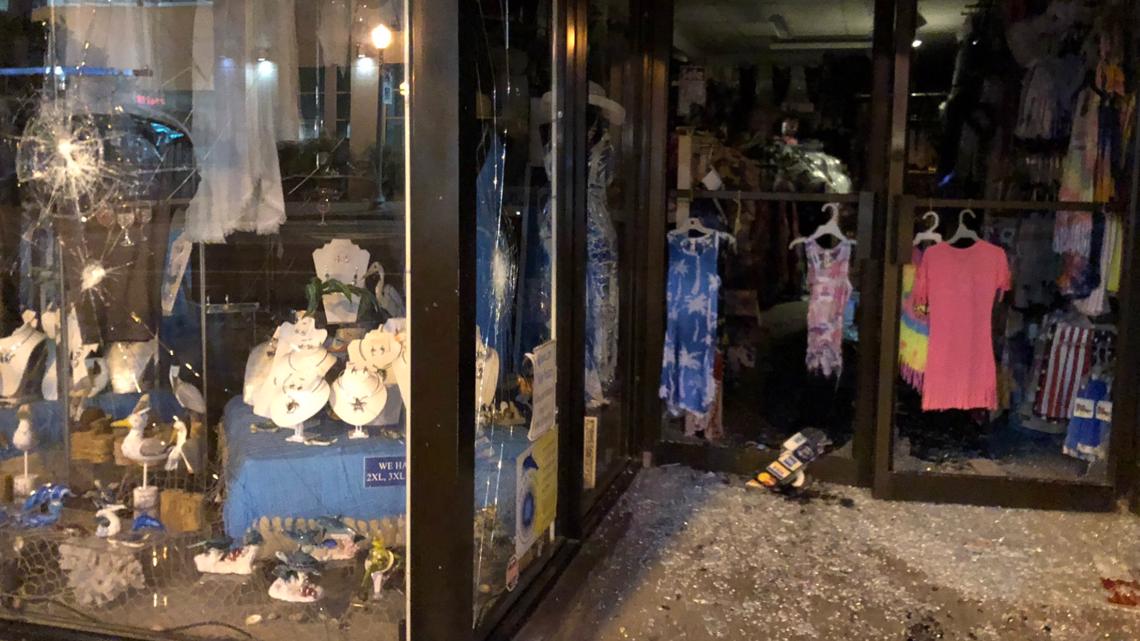 PHOTOS: Protest and Damage at Virginia Beach Oceanfront