If I were to ask you what day does spring usually start, you'd probably say either March 20 or 21. It turns out, this spring officially begins on March 19, specifically at 8:50 p.m. PDT.
That's the earliest spring has started since 1896, 124 years ago. So why is this the earliest spring? It has to do with Leap Day, specifically with what's known as Leap Day "hopscotch."
With Leap Day hopscotch, we skip a Leap Year if that year falls at the start of the century, for instance, 1800 and 1900, unless that year is divisible by 400, like with 2000. That means, during every Leap Year since 1900, the precise time of the start of spring has been earlier and earlier.
In fact, the time that spring officially arrives will continue to get earlier every Leap Year. The change will not be much, roughly a half-hour earlier every four years.
Spring will continue to arrive earlier until the year 2100, the next time we skip a Leap Year, when the calendar sort of "re-sets" itself.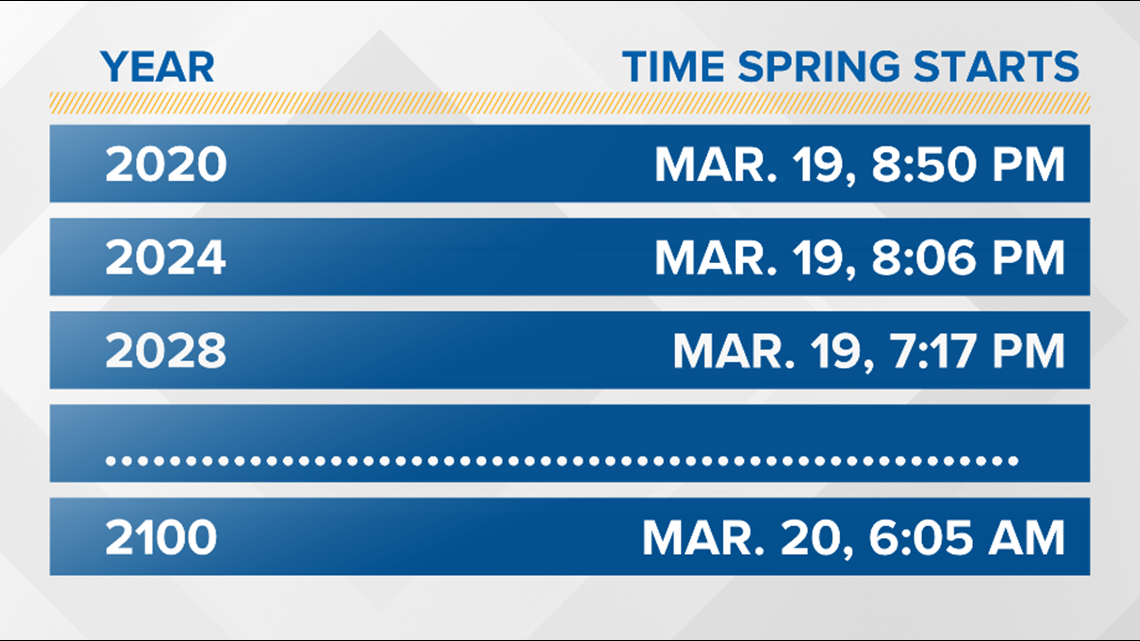 What does this all mean? In the end, you probably won't notice much. It's just another quirk of our imperfect calendar.