NEWPORT NEWS, Va. — Police arrested a man they believe is responsible for the shooting death of a person at a gas station in Newport News.
Elijah Armstrong, 21, was arrested and charged with first-degree murder and use of a firearm in the commission of a felony.
According to police, a person died after a shooting at a gas station in the northern end of the city Monday.
Emergency dispatchers received a call about the shooting around 11:10 a.m. It took place at the Exxon station, located at the corner of Jefferson Avenue and Kate's Trace Circle.
Officers said the person who was shot died there at the station.
Shortly after the Newport News shooting, police released surveillance images of the person they said was responsible for the shooting.
Surveillance Images of Person Wanted for Deadly Exxon Shooting in Newport News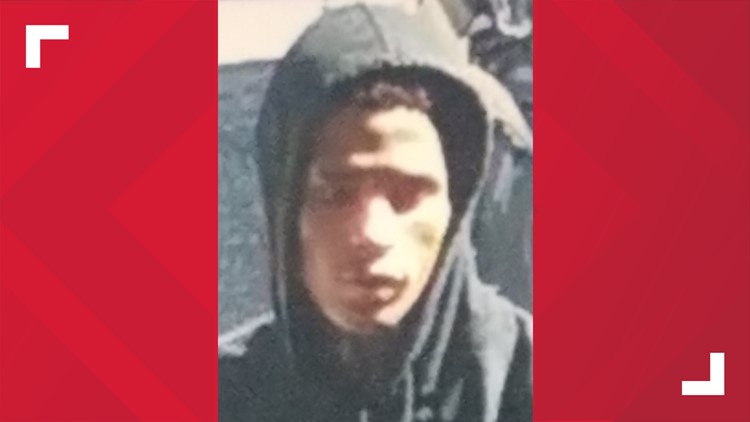 A witness told 13News Now that the Newport News shooting took place inside Quick Vape, a store located there at the gas station.
Newport News Police and local faith-based leaders will host a C.A.R.E. Walk on Tuesday, Sept. 17 at 3:30 p.m. in response to the shooting. They will meet in the cul-de-sac area of Kate's Trace Apartments off of Jefferson Ave. Community members are invited to attend.
A spokesperson with the Newport News Public Schools said five schools were placed on modified lockdown for less than one hour as a precaution after this shooting.
The schools that locked down were Woodside High, Greenwood Elementary, Dozier Middle, Lee Hall Elementary and Denbigh Early Childhood Center. Students and staff remained inside the building during the lockdown, but they continued on with their day.
The Newport News Public Schools spokesperson said families were notified of the modified lockdown.
Deadly Shooting at Exxon Gas Station in Newport News