VIRGINIA BEACH, Va. — The public had a chance to voice their thoughts. About a dozen citizens expressed concern at Virginia Beach's city council meeting Tuesday night.
As it stands, any registered voter in Virginia Beach can vote for 11 members on the city council and school board regardless of district.
In March, a judge ruled the existing voting system violates the Voting Rights Act. The court says it "denies Hispanics, African Americans and Asians equal access."
The city disputes the claim and cites a lack of data evidence. Virginia Beach leaders are working on a court appeal. Some citizens aren't happy about it.
"You want to keep funding the lawyers and the judgment against this city? I suggest you open up your wallet and you put your money up, not city money," said citizen Matthias Paul Telkamp.
Regardless, change is on the horizon thanks to new state law about district voting.
"We need a 10-1 system. Stop these games. Let's get a system in place that's fair for all the citizens of Virginia Beach," said citizen Gary McCollum.
The 10-1 system would break up the city into ten districts, with one spot for an at-large mayor. Citizens would vote by district. There's resounding support for this option.
"You can take care of the city even though you're voted on in districts, just like Congress and the General Assembly," said citizen Susan Hippen.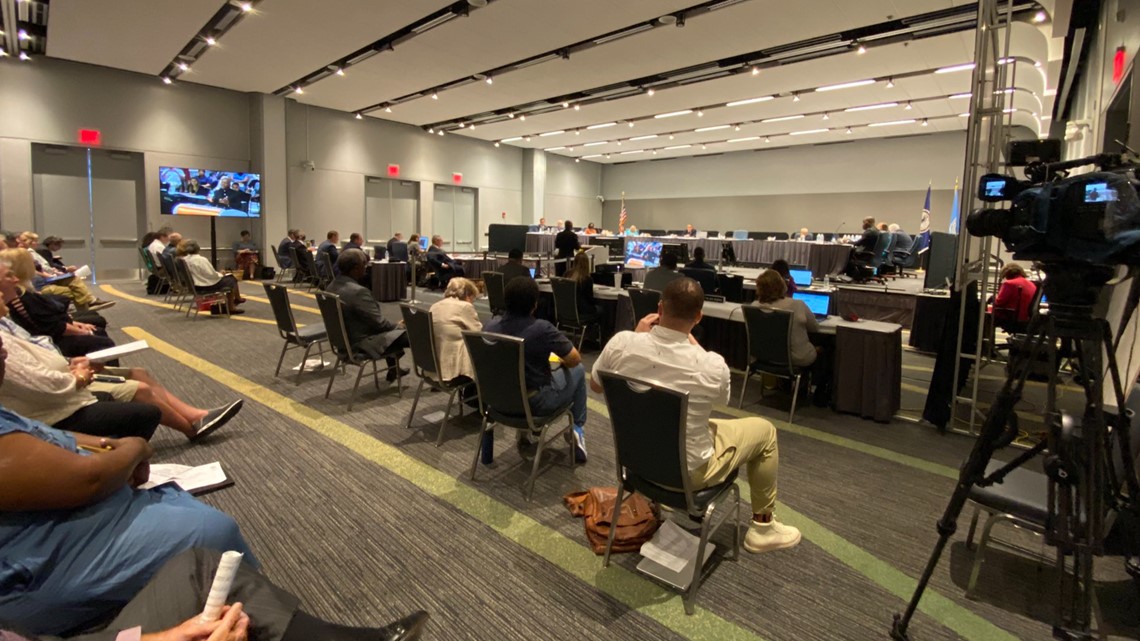 The city is also considering a 7-3-1 plan. It would consist of seven wards, three super wards and one at-large mayor. That voting system option seemed less popular during public comment Tuesday.
The city has yet to narrow down which voting plan they'll present in court. I'm told they have until July 1 to decide and a judge will ultimately choose. Votes will start to see changes until elections in 2022.
Additionally, speakers during public comment raised concern about notification of the meetings.
"This postcard arrived June 9, after the first meeting listed therein," said Heppin.
There was also a public hearing held on June 8. Some citizens criticize the city for not giving them enough notice about it. City Attorney Mark Stiles explained Tuesday that they don't know why it took that long for postcards to mail out. He said they were sent on May 26.
"We understood at that time that it should take approximately seven to nine days for that postcard to be delivered," said Stiles.