NORFOLK, Va. — When you walk into the Tidewater Wooden Boat Workshop right on Ballentine Boulevard in Norfolk, the heat in the room is almost as enveloping as the sounds of hammers, sewing machines, and wood carving.
It's the sound and feel of teens working hard to learn how to build something they never thought they could build before entering this program.
At least a dozen young teenagers join this program each week of the summer months before they head into the new school year.
For the last five years, Tidewater Wooden Boat Workshop has been a place where kids, and even adults up to age 24, learn how to build boats free of charge.
Tom Brandl, a 29-year Marine veteran, is the executive director of the program. It started out with a desire to help children in Hampton Roads learn how to build a life-sized wooden boat, to get their hands on tools that will help build a future.
"This summer, we'll have probably 140 kids," Brandl explained as the teens were hammering and painting wood behind him. "We can't build a full-sized boat in our one-week summer camp, so what we do is try to teach the kids the skills they use to build the big boats, using all the different tools that we use like saws, hammers, and drills."
Between sewing, wood bending, painting, and even key chains, Brandl said each thing they learn to make are the skills you would need to build a full-sized wooden boat.
During the school year, the Tidewater Wooden Boat Workshop hosts after-school hours in which students actually build a boat throughout the year and get to take it out on the Elizabeth River right around when school ends for the summer season.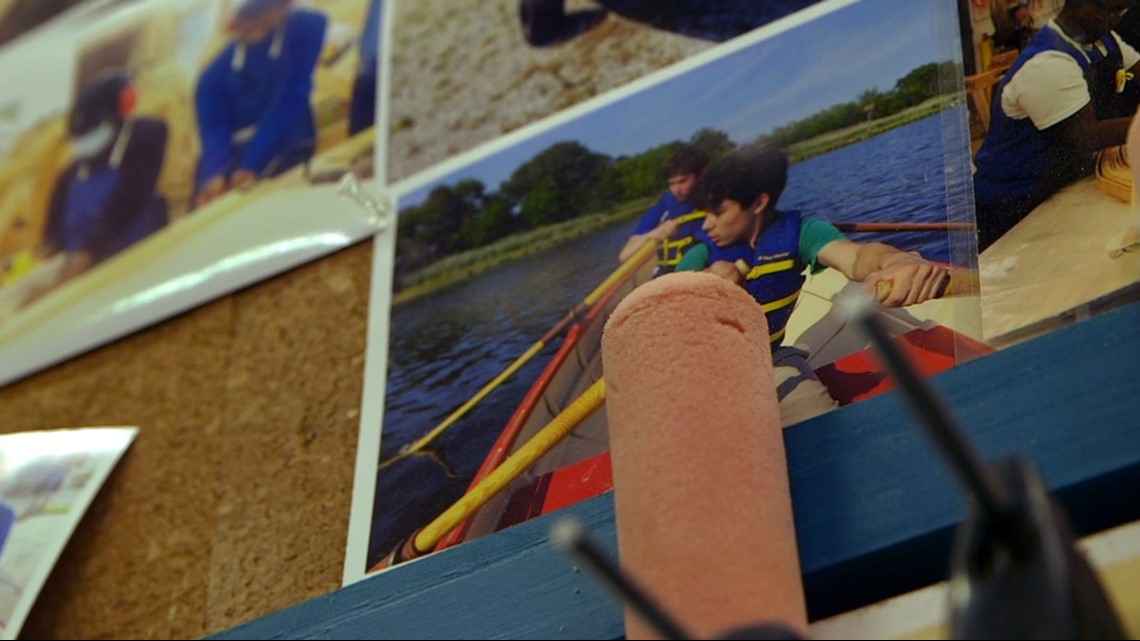 But, of course, Brandl's purpose is not just to teach how to shape wood. The tools he's providing to these teens, beyond the hammers and drills, are helping them shape their future.
"When they're all done and they made something with that piece of wood, they are able to have that real feeling of accomplishment," Brandl said.
It gives 14-year-old Damont'e Gary a sense of confidence as he figures out what he wants to do when he gets to college.
"I want to pursue either art, because I draw, and then the other two are either or engineering or tech," Damont'e said.
Damont'e has been in the workshop before through the "Next Step to Success" program, which partners with Brandl's initiative. He said he learned some of these skills with his grandfather who does work on homes, but now there are even more skills he learned from this program he said he can now take home with him.
"It really gives children, well teens really, the opportunity I think to learn new things," he explained. "It makes me feel like... as long as I attempt to do something, and I do learn it, I can most likely accomplish it."
It's not easy learning these skills, but with a mentor willing to help them build upon what they learn, these teens can keep their hands hard at work and their minds to the future.