PORTSMOUTH, Va. — Face masks must be worn at Norfolk Naval Shipyard beginning Monday, January 16 according to a post on the facility's Facebook page.
They cite the CDC's issuing of updated community levels for Portsmouth indicating the city's COVID Community Level has been elevated to "high" (red).
They also said that under these circumstances, social distancing is also required, but can be waived if all personnel are wearing a mask.
According to the current data provided by the CDC, in Hampton Roads, in addition to Portsmouth, Newport News and Hampton also are currently at a "High." There's no indication that Joint Base Langley Eustis located in these cities has instituted a similar mask/social distancing mandate.
Newport News Shipbuilding is also not indicating any change in their current requirements related to COVID.
The community level in the rest of cities in our region is at "Medium," according to the CDC.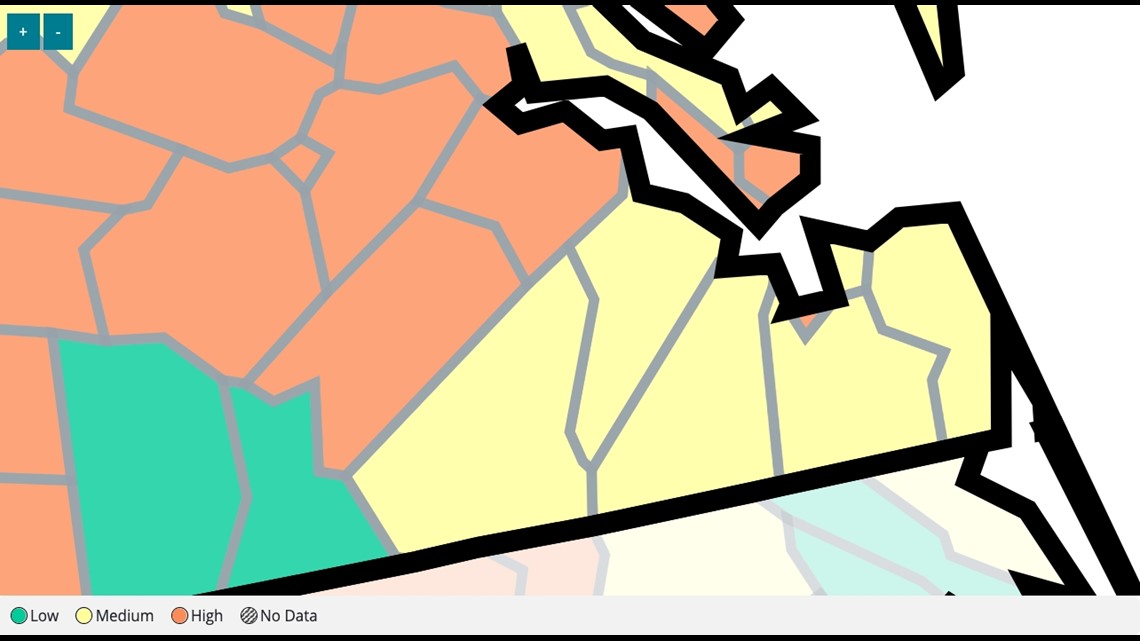 The shipyard provided these exceptions to the mandate:
• Masking is not required if an employee is alone in an enclosed office space; alone in their personal workspace such as in their cubicle or equivalent; or alone in their personal workspace in communal areas, such as project trailers or larger cubicle farm areas, and are separated from other personnel by cubicle walls, Plexiglas barriers or equivalent.
• Masking is not required for personnel who work in "big box" buildings in high bay areas with open air and natural ventilation (163, 202, 171, 369, 268 are examples of high bay buildings). This list is not all inclusive and departments that are unsure about their workspace masking criteria should confer with the CMT for guidance.
They also provided a list of locations on the base where masks can be obtained.
AP reports that coronavirus-related hospital admissions are climbing again in the United States, and that older adults make up a growing share of U.S. deaths.