NORFOLK, Va. — Members of The College of William & Mary community were devastated Friday after someone shot and killed Tribe running back Nathan A. Evans in Norfolk Thursday night.
Emergency dispatchers got a call about gunfire at West 43rd Street and Colley Avenue around 11:50 p.m. Thursday. Officers found Evans, 19, shot on the sidewalk. He died there.
PHOTOS: Nathan Evans, William and Mary football player killed in Norfolk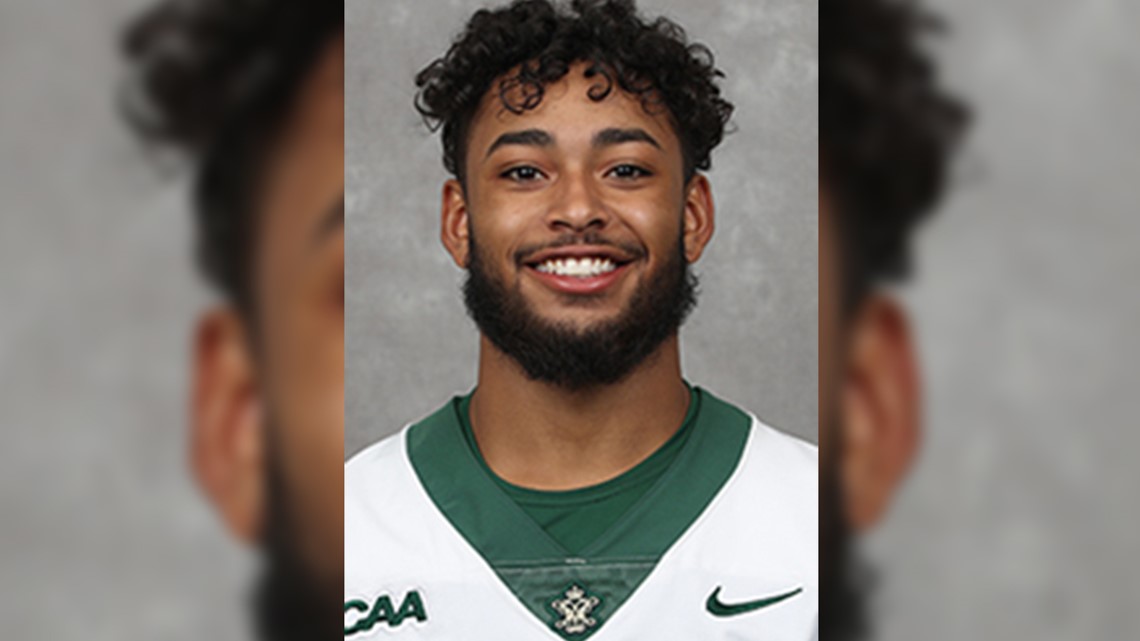 Nathan A. Evans, 19, is identified by Norfolk police as the man killed in the shooting. According to his roster profile page, Evans was a running back who ranked second on the team in rushing last year.
"William & Mary grieves today the death of Nate Evans, an immensely talented young man," W&M President Katherine A. Rowe said in a statement. "I extend condolences and the deepest sympathy on behalf of the community to Nate's family, friends, team members and others close to him."
W&M Head Football Coach Mike London said, "Nate's is a loss we are feeling deeply within our program. Faith and family are the foundations of our program. We value relationships first. Our team has gathered together to support each other as we deal with the grief that comes from this tragedy. Additionally, we will do all we can to support and comfort Nate's family and loved ones through this difficult time."
Anyone with information should contact Crime Line at 1-888-LOCK-U-UP.
This is the second homicide of 2019 in Norfolk.
Follow 13News Now on Facebook and Twitter
► Make it easy to keep up to date with more stories like this. Download the 13News Now App.