VIRGINIA BEACH, Va. — How quickly can an individual play a pickleball match in each of the 48 contiguous United States?
After months spent assembling a team, sponsorships, setting the most efficient course, and coordinating opponent hosts at various stops, Dean and his playing partner jumped on a plane and began their world-record attempt on May 1.
The quest, spanning 8,200 nautical miles and 83 total flight hours, moved from the Deep South to the lower Mississippi Valley, across the southern Great Plains, and to the Southwest U.S. They flew up the west coast and traveled back across the northern tier of the country, reaching the Northeast U.S. last Saturday.
Along the way, Dean and his playing partners have squared off against opponents of all ages, playing abilities and experience.
From professional pickleball players, to NFL and NBA players, to local celebrities, to Special Olympians, to politicians, from young kids in urban communities with little Pickleball access, to a 98-year-old woman in Kalamazoo, Michigan.
They flew south along the East Coast this week, making their 44th stop here in Hampton Roads on Wednesday.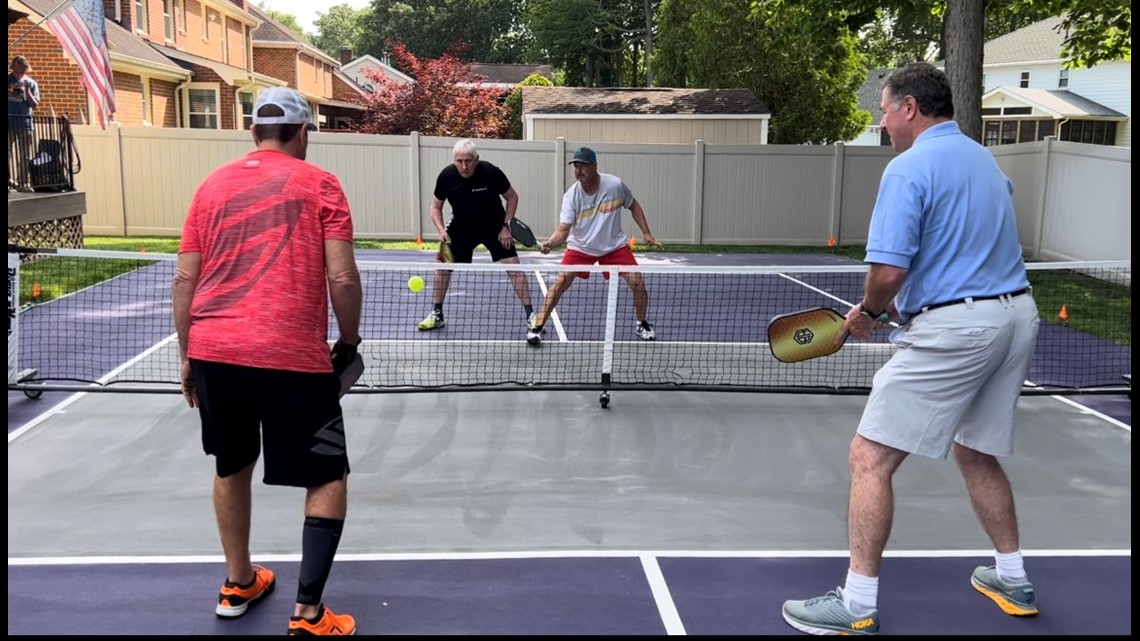 They played their Virginia match at a private court known as "Sip 'n Pickle" in Virginia Beach. Charlie and Jennifer Wilson hosted the match and brought in a couple of "ringers" to play Dean and his partner: Virginia Beach Mayor Bobby Dyer and former Virginia Governor and US Senator, George Allen.
Although new to pickleball, Dyer was a racquetball player, while Allen is a celebrated multi-sport athlete.
The two politicians-turned-players took some instruction on the rules of the game, and Dean and his playing partner were happy to share playing advice. But most of all, the group shared a lot of laughs and fun.
Allen shared his thoughts on the match: "It's a lot of fun! You get a good workout, and there is a lot of camaraderie with it. I can see why it has become such a popular, fast-growing sport."
And Mayor Dyer sees a bright future for pickleball in Virginia Beach.
Dyer added, "Virginia Beach is opening a lot of pickleball courts. We are transitioning underused tennis courts for this. I'll tell you, this sport is catching fire."
The popularity could mean more visitors and an economic boost to Virginia Beach.
"We could host major tournaments. Let's have national tournaments here. And that way people will stay in the hotels, they'll go out the restaurants, and see what a beautiful city Virginia Beach is," Dyer said.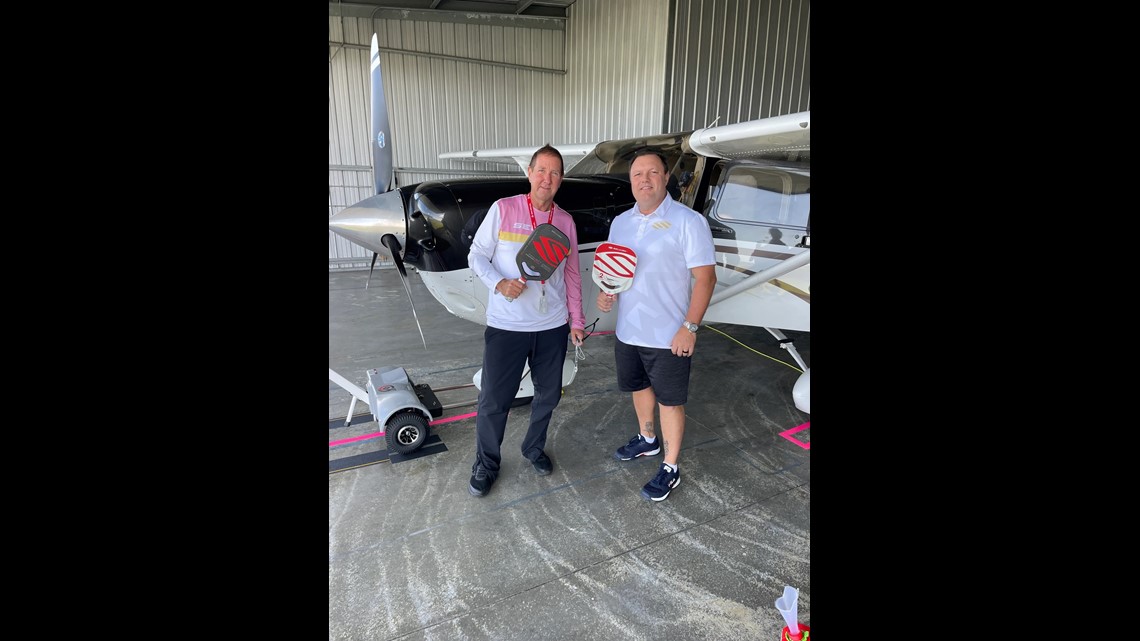 Although Dean's stop in Virginia was a brief one, as one who has seen players from all across the country, he took time to offer this advice for anyone who has thought about playing but wasn't sure how to go about it.
"Don't be intimidated. It's a welcoming community," Dean said. "You don't have to have four people, you don't have to have two people. Go out and get a paddle or borrow a paddle. Tell them you're new. Everyone will be very willing to have you and show you the rules, show you some basic strokes. You could learn 80% of what you need to know about playing pickleball in an hour. After that, to get better it's just practice and repetition."
Dean concluded with this: "I guarantee if you go out there the first time, you'll come back for more."