CHESAPEAKE, Va. — UPDATE: The man accused of opening fire at Chesapeake police officers was arrested following a brief chase in Portsmouth Tuesday afternoon.
Harold Crowder, 31, of Chesapeake is charged with felony shooting into an occupied dwelling and misdemeanor tampering with a vehicle.
Just before 10 p.m. Monday night, Chesapeake police received calls of a suspicious man checking car doors in the area of Dunedin Park in the Western Branch section of the city.
Officers allegedly found the man in the 3400 block of Maori Drive, and asked him to stop. The Chesapeake Police Department said the man opened fire on the officers.
The police department said no officers returned fire. No officers were hurt, and it is not believed anyone else was injured.
The following day, the police department identified Crowder as the suspect and said he was believed to be traveling in a stolen silver 2012 Toyota Tundra truck.

On Tuesday around 2:20 p.m., Chesapeake authorities saw the stolen vehicle driving in the area of Deep Creek Boulevard in Portsmouth. That's when they tried to pull the vehicle over, but Crowder didn't stop and fled towards High Street.
During the chase, Crowder hit another vehicle in the area of High Street and Airline Boulevard, but he didn't stop. After the vehicle crashed in the 3900 block of Columbia Street, Crowder fled and authorities chased him.
He was apprehended near the 4000 block of South Street shortly before 2:30 p.m. and arrested without incident. No injuries were reported.
Tammy Bass lives right by the woods where Crowder crashed. She said when she saw the Portsmouth and Chesapeake police officers flood her street, she didn't know what to think.
"I was scared," she said. "I didn't know what had happened. I thought it may have been a murder or something like that."
She said she saw the silver truck fly by her front door.
"He was barreling down our road," Bass said.
Neighbors react to the shooting
Residents on Maori Drive saw a large police presence but didn't know what happened overnight. They were surprised to hear someone tried shooting at officers.
One resident, who spoke to 13News Now off-camera, said she heard a gunshot sound while inside her home, which neighbors said is uncommon.
"Me and my wife, we always walk our son around the neighborhood, and we've never heard anything happen out of the ordinary," said resident Noel Rodriguez.
He said flashing lights brought him and his wife to the window Monday night to see what was going on outside.
"We just see a string of cops all the way down the neighborhood," Rodriguez said. "Couldn't see where it ended."
The large police presence near Dunedin Park also confused Vincent Ward, who lives in the area. He said he watched as officers patrolled around the neighborhood for hours.
"Police came past and he was like slowing up," Ward said. "All of a sudden, he stopped and then just took off. So, I knew they were looking for someone in the neighborhood.
Ward said, though concerning, this incident isn't going to stop him from taking his puppy on long walks. On the other hand, Rodriguez said he's going to be more watchful of his surroundings. He even plans to change the way he reacts to dangerous situations.
"If I see somebody doing something… like break into a car, it's not my job to stop them," Rodriguez said. "I'll call the police, but I'm not going to approach somebody and say, 'Hey, why are you breaking into that car?' It's not worth my life."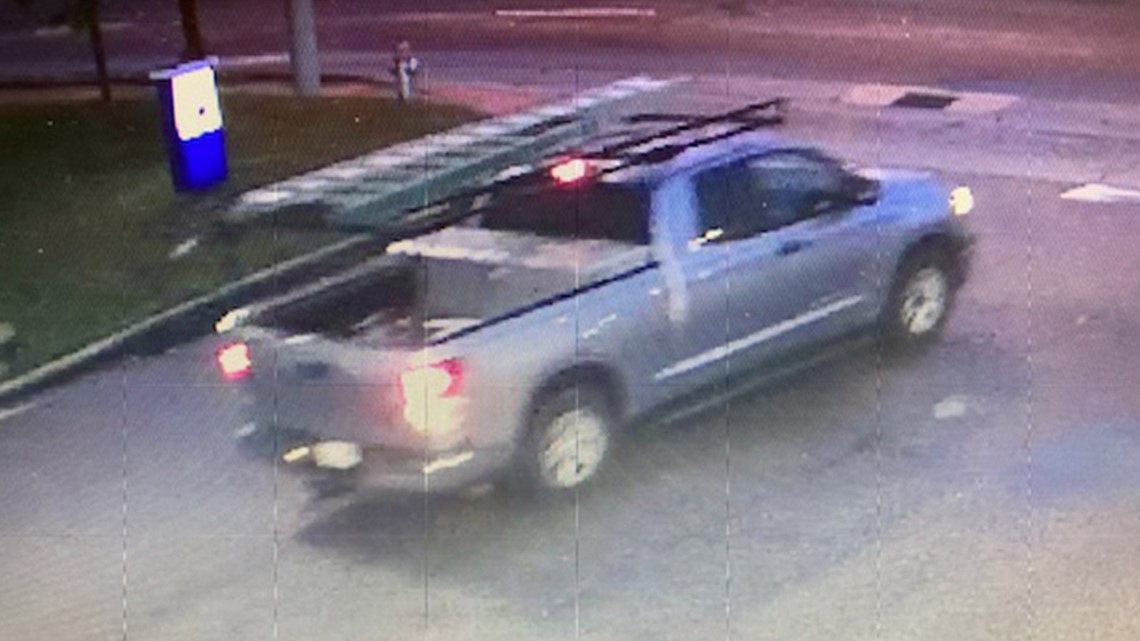 Anyone with information about this incident or who knows where Crowder might be is asked to call the Crime Line at 1-888-LOCK-U-UP, submit a tip online at P3TIPS.COM, or on their smartphone on the P3TIPS APP.