NEWPORT NEWS, Va. — Two toddlers are dead after accidental shootings last week in Hampton Roads.
It's not the first time we've covered such a tragic story.
In fact, last year in America, there was an unintentional shooting involving a child almost every day, according to EverytownResearch.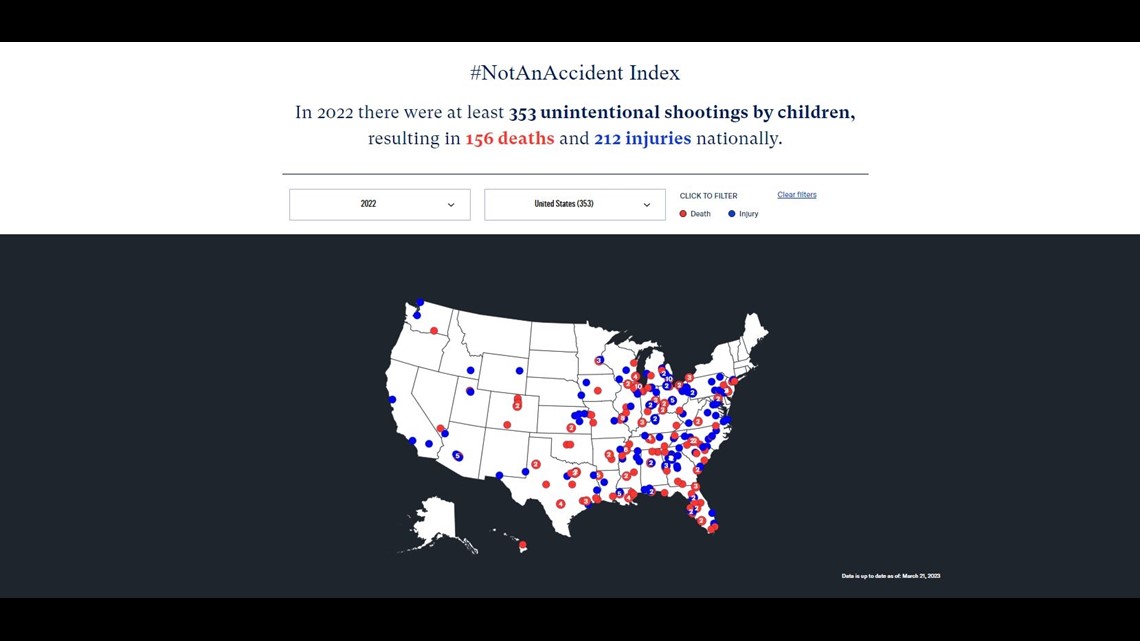 Data from the Gun Violence Archive shows 9 reported accidental shootings involving children since 2020 in Hampton Roads. Six of those were fatal.
In all but once case, the child was younger than four.
And in most cases, police charged the caretaker with some type of felony, such as child abuse/neglect.
One study found "as many as 75 to 80% of first and second graders know where their parents' gun is kept."
This is reflected in the case of the Richneck Elementary school shooting, where police say the first grader brought his mother's gun from home.
On Monday, Newport News Commonwealth's Attorney Howard Gwynn announced that a special grand jury had indicted the mother of the 6-year-old on multiple charges, including felony child neglect and misdemeanor recklessly leaving a loaded firearm so as to endanger a child.
A proposed bill in Virginia would have penalized anyone who didn't properly lock up a gun with a class one misdemeanor.