Heaven's and Harley's stories: A 13News Now investigation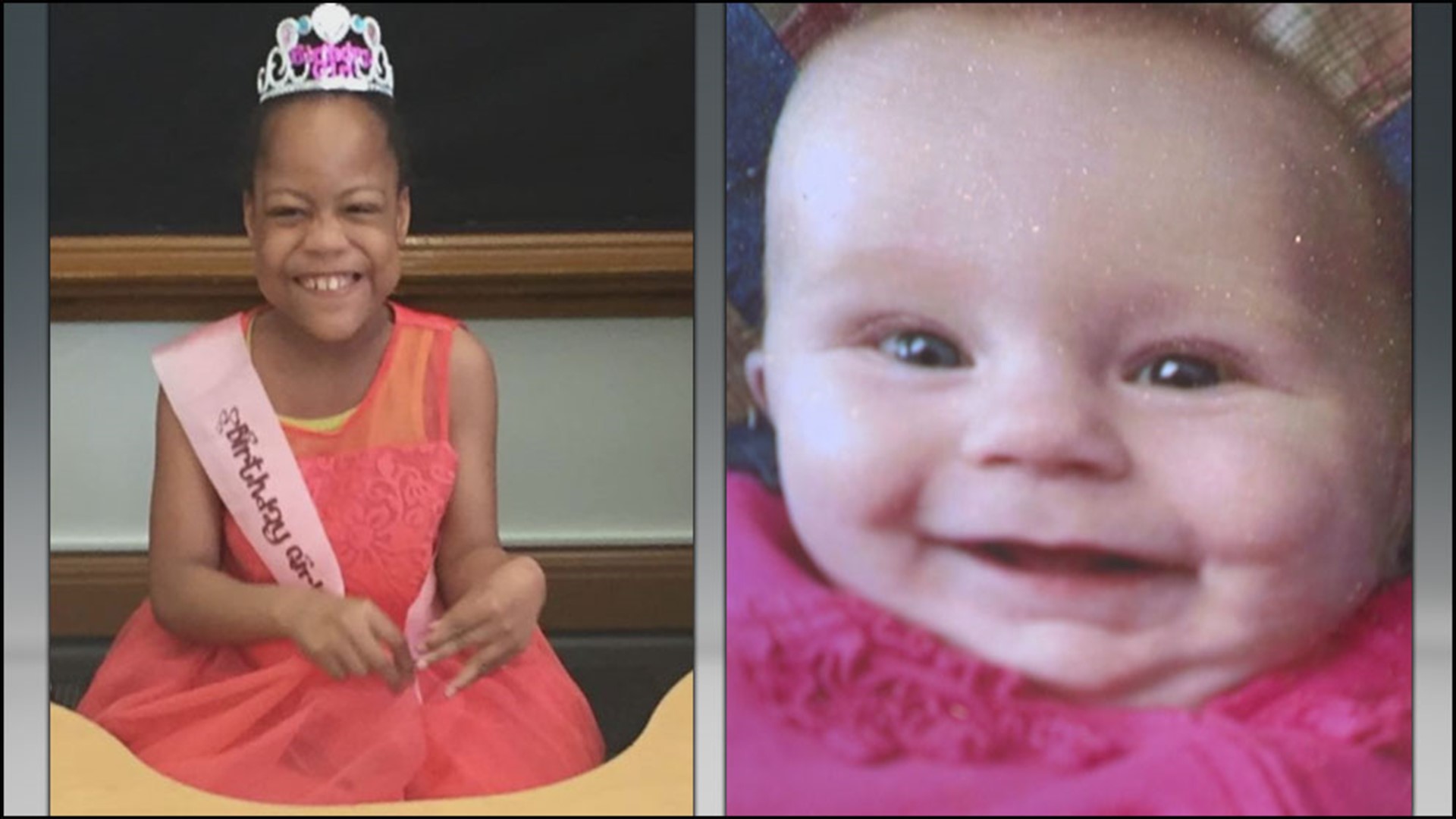 13News Now is investigating tragic issues within the Child Protection System, which Heaven Watkins' and Harley Rae Williams' loved ones say did not protect them. In both cases, the mother and mother's boyfriend sit in jail, accused in their deaths.
Heaven's Story
:
An 11-year-old is found dead, brutally beaten in her Norfolk home. Her mother and mother's boyfriend sit in jail, charged with her murder. Now that child's family is speaking out, saying there's more to her story.
Heaven Watkins was just 11 years old. She had a bright smile, was chatty and loved to sing.
"She was so sweet, just the sweetest," her aunt, Sheronda Orridge, described.
Heaven was also an innocent victim. Orridge thinks her niece's death was preventable.
Death was something this little girl feared. Her grandmother said Heaven wasn't scared of "monsters under her bed," but real-world danger.
"She used to say, 'You not going to let nobody kill me?'" Rayola Watkins recalled. "'You going to still take good care of me?' And I said, 'No, I'm not going to let nobody kill you.' Evidently, people was telling her that."
But on May 18, 2018, Heaven was killed at her home on Balview Avenue in Norfolk. Her mother, Latoya Smith, and her boyfriend, Demont Harris, are charged with Heaven's murder.
"When she did get killed, I felt like I did not fulfill my promise to her," Watkins lamented.
Prosecutors say Harris beat Heaven so badly that her small intestine burst. She had more than a dozen old and new fractures. They allege Smith did nothing to stop the abuse and for days, the couple fed Heaven only bread and water.
Relatives maintain there were warnings years ago.
To figure out what happened, we traveled to Minnesota, where Heaven had her first contact with Child Protective Services.
"This is a system that's called 'Child Protection,' but who are you protecting?" Sheronda Orridge asked.
According to Orridge, Heaven had been neglected and abused for years. A social services report details how authorities in Saint Paul got the first report of abuse back in 2014. Court documents show Heaven said her father hit her; there were also concerns about possible sexual abuse.
CPS stepped in to take charge of Heaven and her three siblings.
When CPS removed the girls, they came up the street to live with Orridge. Just six houses separate the two, but it was a world of difference for Heaven.
Heaven lived with her aunt for more than a year. During that time she gained weight, caught up on her doctor's appointments and made progress in school.
Orridge feared what would happen if Heaven went back to her mother's home too soon. She wrote dozens of emails to caseworkers and supervisors.
"Is it going to take one of the children getting hurt before something is truly done?" she asked a case management supervisor in one.
"They are pushing for reunification because that is the goal," she wrote the judge in the case in another letter. "I thought the best interest of the child was the goal."
But a Guardian ad Litem report shows show officials thought Heaven's mom was making "significant improvements," too. So, after several months of trial home visits, Child Protection returned Heaven to Latoya Smith and closed its case.
Before long, the family would move to Virginia.
Orridge thinks Commonwealth authorities should have known about Heaven's history in Minnesota, when they got their first tip she was being abused here.
"I knew it was going to happen, and I knew Heaven was going to be the one," Orridge cried.
A spokesman for Ramsey County, Minnesota explained social services are required "to work toward family reunification" and if a parent complies with orders, "a child must be returned."
"Following reunification with their child, a parent is no longer legally compelled to work with Ramsey County Social Services," Public Communications Director John Siqveland responded to us.
Meanwhile, those who loved Heaven wish they could have convinced child protection to do more to protect her.
"To me, Latoya and Demont is not just the ones that killed Heaven," Sheronda added. "Child Protection had a big part in that."
Both Latoya Smith and Dermont Harris have declined our interview requests.
CPS: History not considered in determining abuse allegation validity
:
In the end, Sheronda Orridge believes the child protection system failed to protect her niece.
"I said, 'Heaven's not going to live long if you send her back there [to her mother's custody] and the blood going to be on your hands,'" she recalled.
Sheronda's repeated warnings to Minnesota child protection workers became her nightmare realized.
"That's something I didn't ever have to be right about that," she lamented.
Authorities now say the abuse continued here in Virginia.
"I struggle with myself, saying, 'What else could I have done?'" Sheronda wondered.
According to Norfolk prosecutors, in February of 2018, Heaven's hand was badly burned under a faucet. The injuries put her in the hospital for six days and she needed a skin graft. At the time, Smith explained she wasn't home at the time and Heaven had been alone in the bathroom when she turned on the scalding water.
Smith's attorney said CPS did get involved. But at the time, investigators did not bring criminal charges and did not remove Heaven from the home. Three months later, after Heaven died, there was a change: in addition to murder, Smith is now also charged with child abuse/neglect and Harris is charged with aggravated malicious wounding for the February burn incident.
We asked the Commonwealth's Attorney how something could not warrant charges at one point in time, then warrant charges three months later when a child turns up dead. A spokesperson responded information gathered during the homicide investigation in May led to abuse charges for the previous February allegation.
According to the state, investigators can only look at evidence from a specific incident. Officials explained none of the prior history we've uncovered in Minnesota could have been used in the February investigation. However, they also said that information can come in to determine if the child is at risk, and if that risk is so high, the family needs services or the child needs to be removed from the home.
We've repeatedly asked the City of Norfolk if the Department of Human Services was involved with this family. A spokesperson would only tell us, "Human Services is not prohibited from providing services or referring a family to services, even if an investigation is unfounded."
We also don't know if Norfolk CPS workers knew about that prior history. We've uncovered there is no mandate for workers to check with social services in other states and the city spokesperson won't confirm if that was done in this case.
Sheronda Orridge thinks contacting authorities in Minnesota could have saved Heaven's life.
"They would've known she had a case," Sheronda added. "They would've known she was out of the home for 18 months. They would have known that and I think that would have helped them to remove her quicker."
We've also found out even if Norfolk CPS had an idea there was a prior history and wanted to contact Minnesota authorities, there's no easy way to do it. The state systems don't work together.
Nationwide child abuse registry does not exist
:
New issues uncovered in the death of Heaven Watkins could make protecting children more difficult.
Then in February, Virginia CPS got involved. According to a court hearing, caseworkers investigated a complaint when Heaven's hand was so badly burned, she was put in the hospital for six days. CPS decided this time, it wasn't enough to remove Heaven from her mother's home.
When making that decision, did Virginia caseworkers know what happened in Minnesota? Did they check? We don't know. But here's what we do know: Virginia CPS workers are not required to get in touch with agencies in other localities.
We've uncovered a manual put out by the state Department of Social Services. It reads: "Where possible, abuse history from other county or state jurisdictions should be checked."
"It sounds very simple to say, 'Yes, you should follow up on every single case,'" VDSS Director of Family Services Carl Ayers said. "But the reality when you have a family that may not even be willing to tell you their last name, let alone their last address, is that it's much more complicated than saying, 'Yes, you should check on where they were before.'"
We've also found out even if the state were to require Virginia caseworkers contact other state CPS systems, there's no formal process to do it. Virginia has its own central database that contains names of people identified as abusers or neglecters in the Commonwealth, but there's no nationwide link to other states.
13News Now asked Ayers if a national central registry is something he thinks would keep kids safer.
"That would allow them a central point to be able to check that information, to have access to that information and to be able to truly follow up on that to ensure we're protecting our children and families," he responded.
But creating that registry is as not simple as aggregating each state's system.
"The definitions of abuse and neglect from state to state are not consistent from state to state," Ayers explained. "So how Virginia defines who goes into a central registry and who does not, is not necessarily the same as other states."
Harley's Story
:
Harley Rae Williams' injuries from scalding-hot water were so bad, her skin started to peel off. 13News Now has uncovered disturbing details about John Hardee's past with police and the court system.
We've examined court records in cases from long before Harley Rae Williams was killed. They detail allegations and charges of abuse of John Hardee's own child and girlfriends.
"It's a lot. It's a lot because she had her whole life ahead of her," Cheytoria Good, who works at Harley's former daycare, lamented.
A Norfolk judge called Harley's death the most horrific crime she's seen in 10 years on the bench. Testimony revealed in April the 2-year-old was scalded on almost half of her small body. Investigators allege Harley's mother, Shelby Love, and the mother's boyfriend, John Hardee, did not get the little girl medical care for 11 hours. Prosecutors said she could have survived if she had been treated earlier.
"You don't know who your neighbors are. It's scary to know you don't know who your neighbors are," said Krista Harden, who lived near Love and Hardee.
We now know John Hardee is a felon. He's a man who spent time in prison for child abuse and domestic violence and a man who, court records show, admitted beating his own son.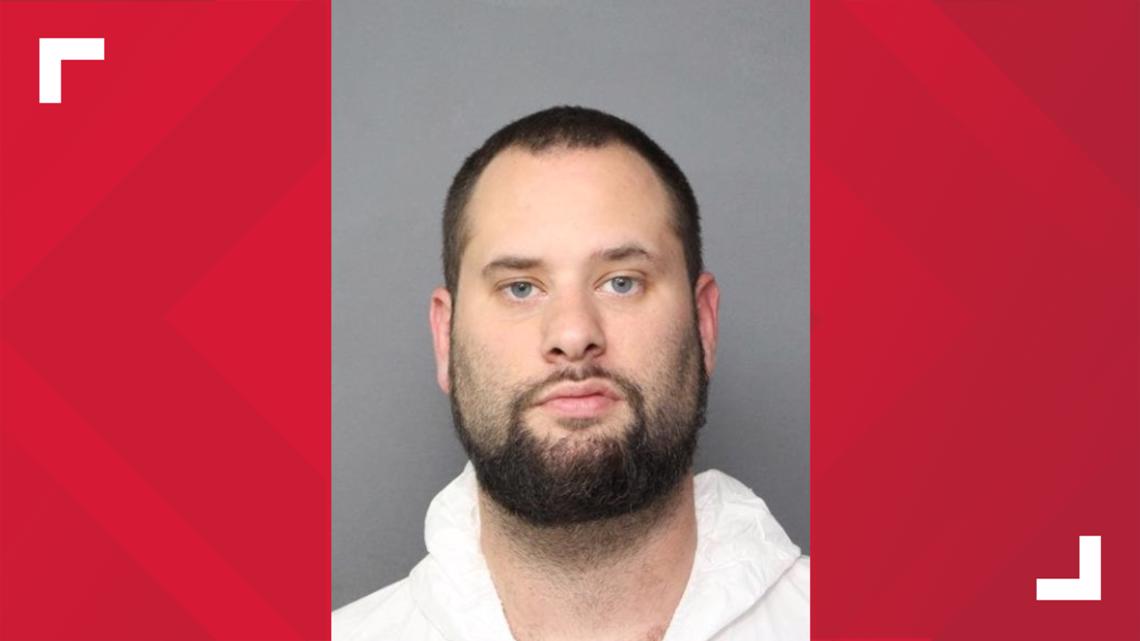 According to a transcript of the conversation, Hardee said: "So expletive what, I smacked him in his expletive face because he ate dog food four expletive times."
As part of that investigation, the medical director of the child abuse program at CHKD examined the injuries on Hardees' son. She wrote the 14-month-old "suffered a significant blow to the head" causing a skull fracture. Another injury she described as "very unusual injury, most typically seen in motor vehicle crashes, and requires forces well outside that of normal play or parenting."
The exam also recorded many bruises all over the child's body. The narrative detailed Hardee's girlfriend saying they have "had to keep the baby home from social events because of the bruising;" and she saw Hardee "suspend John by the neck with one hand." She revealed text messages in which Hardee wrote he would "kill him if he didn't stop crying."
The doctor closed by saying "John appears to have been targeted for violence."
Court records indicate that targeting began before John Jr. was born. In 2011, the baby's mother, Jaclyn Coates, filed a criminal complaint against Hardee in Norfolk. It accuses him of abuse. She wrote the couple got into a "physical altercation and he threw a cell phone at my stomach knowing I'm 14 weeks pregnant and said he wished that baby would die."
John Jr. was born about five months later. That incident resulted in an emergency protective order.
Coates is not the only one. Just four months before Harley Rae was killed, another woman got an emergency protective order against Hardee.
Court records show Hardee was found not guilty for that incident on July 23. Authorities decided to charge him in Harley's death while that case was still going through the courts.
Both John Hardee and Shelby Love declined our interview requests.
Suspect's probation records remain sealed
:
The man charged in Harley Rae Williams' death has a lengthy history with the court system. John Tucker Hardee served time in prison and was on probation in a prior child abuse case involving his own son.
Court documents we've uncovered raise questions about how probation officers were making sure Hardee was not a danger to another child.
He is now accused of scalding his girlfriend's daughter. Her injuries were so bad, her skin started to peel off.
The more the people who loved Harley Rae Williams learn about what happened to the toddler, the more they wonder how this could have happened.
"It's just sad," Cheytoria Good, who works at Harley's former-daycare said. "It's unfortunate."
Testimony revealed in April the child was scalded on almost half of her small body. Investigators alleged Harley's mother, Shelby Love, and her boyfriend, John Hardee, did not get the little girl medical care for 11 hours. Prosecutors said she could have survived if she had been treated earlier.
"It's a lot," Good added. "It's a lot because she had her whole life ahead of her and it all could have been prevented. That's the thing that hurts the most because she could've still been here."
The Commonwealth's Attorney's office also revealed Hardee should never have been living in a home with the little girl.
A "major violation report" shows that shortly after he got out, his probation officer checked on him. Hardee was not living at the approved address and was staying in a home where three children also lived, which is something the probation office forbid.
Instead of sending Hardee back to prison for the violation, in May of 2016 a judge re-affirmed his probation through at least 2029.
We asked the Department of Corrections if probation officers were keeping a closer eye on Hardee, given he lied in the past. Did they know he was living in a home with little Harley? A spokeswoman would not answer our questions.
We also sent a Freedom of Information Act request for all of Hardee's probation records, including the conditions he was under in April of this year, when he allegedly killed Harley Rae.
The DOC FOIA officer responded, "We have approximately 100 pages of probation records responsive to your request. However, they are exempt from mandatory disclosure."
Virginia law allows the agency to exempt this kind of information, but it also gives the discretion to release it. We asked for the records "in the interest of a deeper public understanding of the system," so those trying to cope with Harley's death could know what happened. DOC is choosing to keep that secret.
"That's all we want to know: Why? How?" daycare worker Aleia Callinan lamented.
We wanted to ask Hardee about these issues, but he declined our jailhouse interview request. Shelby Love also did not want to speak to us.
Advocate: CPS system failed to protect Heaven and Harley
:
The tragic deaths of Heaven and Harley -- allegedly at the hands of their caretakers -- are unfortunately not unique. The most recent data reveals in 86 percent of the founded child abuse deaths in our area, the children died in the care of their parents.
Melynda Ciccotti, Executive Director of Champions for Children Prevent Child Abuse Hampton Roads, said there's no question the system failed these children.
"You go, 'Oh no, not again,'" she reacted. "I look and I listen and I think, 'OK, how long is it going to take before something changes?'"
Ciccotti explained there is a resource issue within the Department of Social Services.
"It's a system that's overburdened and really is stretched to its limit," she told us.
Sources said there is consistent pressure for caseworkers to keep families together and not remove children from their homes in most cases.
"It's not a simple black and white, 1, 2, 3, 4, here's what's happened," Ciccotti said. "What we need to do is to really look at cases in a dynamic, complex and analytical way."
Ciccotti feels the reactive system needs to change its perspective.
"If we are to stop abuse, we must stop reacting to this and get out in front of abuse," she stated.
Instead of caseworkers coming into a home when something bad happens, social services should be part of the family dynamic before abuse ever starts.
"We should be doing more home visiting," Ciccotti added. "What does it take for home visiting programs? It takes funding and it takes parameters that are established by legislators."
Ciccotti believes everyone needs to step up, because the lives and safety of area children are at stake.
Delegate: General Assembly needs to change CPS laws
:
Lawmakers are promising change after a 13News Now investigation revealed issues in the child protection system. For weeks now, we've been investigating the deaths of Norfolk children, who were killed, allegedly, by those who were supposed to care for them.
In these recent child abuse cases, loved ones said the system that was supposed to protect these children, failed them.
The tragedy brings him back to his recent years as a prosecutor focusing on child abuse cases.
"Child abuse is sort of the third rail in terms of what we talk about in society," he described. "Nobody wants to talk about it. Nobody wants to focus on it, but it's happening every day."
It is happening every day right here in Hampton Roads. Heaven Watkins was just 11 years old when she was brutally beaten to death. Our investigation showed Heaven's family had a history with child protection in Minnesota.
Officials won't say if CPS workers in Norfolk knew about that history in Minnesota, and there's no requirement to check with social services in other states.
We asked Mullin if this should be a mandate -- not a "best practice" -- when the lives of children are at stake.
"This is actually something that you brought to the forefront with your coverage and honestly, it needs to change," he responded.
We've also found out even if the state were to mandate Virginia caseworkers contact other state CPS systems, there's no easy way to do it. Different states don't work together. When we asked social services officials about creating a nationwide registry, they responded it's not necessarily simple.
Mullin has a different take.
"We have that all the time," he explained. "There are different criminal laws in New York than there are in Florida, than there are in California, than there are in Virginia. Yet, we still have a nationwide database for criminal history. Yeah, you're going to have to take it into account, but what this would do is make sure that people pick up the phone and ask!"
We've also reported there is a resource issue within DSS. It's at the heart of many of the agency's challenges.
"It all comes down to funding and it all comes down to where we put our money," Mullin told us. "Our budget is where we show where our priorities are and perhaps we need to show a greater priority to social services."
We asked Mullin if this is a topic the General Assembly needs to take on.
"Absolutely," he replied. "When the law stands in the way of protecting children, then the law needs to change."
Congressman pushes for change at the national level
:
Bobby Scott wants things to change.
"This is what happens when systems don't work," said the man who represents Virginia's 3rd Congressional District, in response to our investigation into recent child abuse deaths.
"You just can't move to a state and start anew," Rep. Scott added. "If you have a background and information that's available, that ought to be available to the state you're in now."
To do that, Scott wants Congress to overhaul the Child Abuse Prevention and Treatment Act (CAPTA). He hopes to include a tracking system for child abuse cases, so there would be a concrete way for CPS in one state to find out what happened in other states.
Scott believes this could save children's lives.
"I think that's the entire point of the legislation is to save lives, because if someone is inappropriately placed, bad things can happen, as we unfortunately found out in Virginia," he explained.
Lawmakers discussed creating a national child abuse registry more than a decade ago, but it stalled with questions about funding, state participation and restrictions under current law. We wanted to know why it hasn't been made a priority.
Scott, a Democrat, thinks the delay comes down to party politics. We asked if he would pledge to make this a priority should the power switch from Republicans after the November election.
"The CAPTA legislation is a high priority for Democrats and we would expect to get it passed very early in the session, if we were in control," he said.
We reached out to the Republican chair of Scott's committee, Representative Virginia Foxx of North Carolina.
"What happened to Heaven is heartbreaking and unacceptable," Kelley McNabb, spokeswoman for the Education and Workforce Committee, wrote in a statement. "Reforming and updating CAPTA and other laws that are intended to prevent abuse like this from happening to other children will require continued bipartisan commitment, and those conversations are ongoing. The Education and Workforce Committee has made serving and protecting vulnerable children and families a priority during this Congress through multiple bipartisan legislative efforts, and we are hopeful that record will continue to hold."
Back in Minnesota, Heaven's aunt hopes a national child abuse registry will become a reality. She believes these changes to the child protection system could have saved Heaven's life and would allow the system to protect other kids in the future.
"If you have a case, that case should follow you," Sheronda Orridge lamented. "It shouldn't go away because you move to a different state."
UPDATE: Virginia Delegate to file 'Heaven's Law' after 13News Now investigation
:
December 2018 update: New legislation could become the legacy of a Norfolk girl who was brutally beaten to death earlier this year.
We connected Heaven's aunt, who has been advocating for changes in the child protection system, and Delegate Mike Mullin, who watched "Heaven's Story" and wants to make those changes a reality.
The phone call between strangers created a bond between Hampton Roads and Minnesota.
"I have to look at it that Heaven had to go, so others can be saved," Sheronda told Mullin.
This week, Mullin will file "Heaven's Law" in the Virginia House of Delegates. Heaven was just 11 when she was brutally beaten to death back in May. Our investigation showed Heaven's family had a history with child protection in Minnesota.
When the family moved to Norfolk, CPS here got involved in February but kept the little girl in her home. Just three months later, Heaven would wind up dead, allegedly at the hands of her mother and mother's boyfriend.
Officials won't say if CPS workers in Norfolk knew about that history in Minnesota. We uncovered there's no requirement to check with social services across state lines.
Mullin asked for Sheronda's permission to put forth a bill in Heaven's memory, which would change this. "Heaven's Law" will mandate caseworkers check for records in other states.
"I wish she was here, but I'm happy that she's leaving a legacy, that she's not dying in vain," Sheronda responded. "She's leaving a legacy to protect other children."
"That was a really emotional moment," Mullin recalled after the conversation. "I'm not going to lie, it kind of brought me to tears to be able to work with her to make sure that Heaven has a legacy that's not just in her heart and mind, but all across the Commonwealth."
The delegate has talked with stakeholders and believes most are on board with the legislation. He believes Heaven would still be alive if this law had been in place.
"That's a pretty heavy burden, but if we can make sure that this doesn't happen to another child ever again, then I think that we've done our job," he added.
Sheronda hopes to be in town when Heaven's mother, Latoya Smith, is sentenced in this case. She pled guilty last month.
On Monday, a March trial date was scheduled for Demont Harris, the boyfriend who is also charged in Heaven's death.