NORFOLK, Va. — Police said a teen is in custody after four children were shot Friday afternoon.
It was a 15-year-old boy who officers said was responsible for the shooting. He is currently being held at the Norfolk Detention Center.
Emergency dispatchers received the call about the shooting in the 900 block of Madison Ave. shortly after 2 p.m. The location is near Park and Corprew avenues.
When officers first arrived, they could not find any victims. They then learned that several gunshot victims had been taken to the hospital in a car.
Police said a 6-year-old girl, a 14-year-old boy, a 16-year-old girl, and a 16-year-old boy were shot during a gathering inside of a home.
Although officers initially said the 6-year-old girl had life-threatening injuries, her condition was serious but better than originally thought. The other three children's injuries were not life-threatening, and police expected them to recover.
Police Chief Larry Boone said the shooting came as the result of a fight of some kind and the boy who was responsible is facing multiple charges.
He is being charged with malicious wounding, attempted malicious wounding, shooting into an occupied building, possession of a firearm by a juvenile and two counts of use of a firearm, detectives said.
"This one clearly is not a mystery, but we'll figure it out and soon," Boone said. "Most of our shootings in Hampton Roads, the suspect and the victim know each other."
Monty Bey showed up at the scene in tears. He told 13News Now that his niece is one of the victims.
"It's my niece, her birthday just passed," said Bey. "She's still got her whole life ahead of her. I'm tired of seeing this generation use guns when we can fight."
Bey said his niece was supposed to be visiting his home Friday. Instead, she stayed at the home where the shooting happened. He was devastated when he got a phone call and heard what happened.
"My body just went limp. All I could think about is talking to the most high, God, asking him to protect her," said Bey.
It wasn't just the families of the victims that were shaken. Bilal Muhammed runs Norfolk's Stop the Violence Team. He said this has to stop.
"Four innocent children done got shot. Got injured. Our organization comes in to say, 'Hey, we need to address this,'" said Muhammed. "This could be my children, my grandchildren."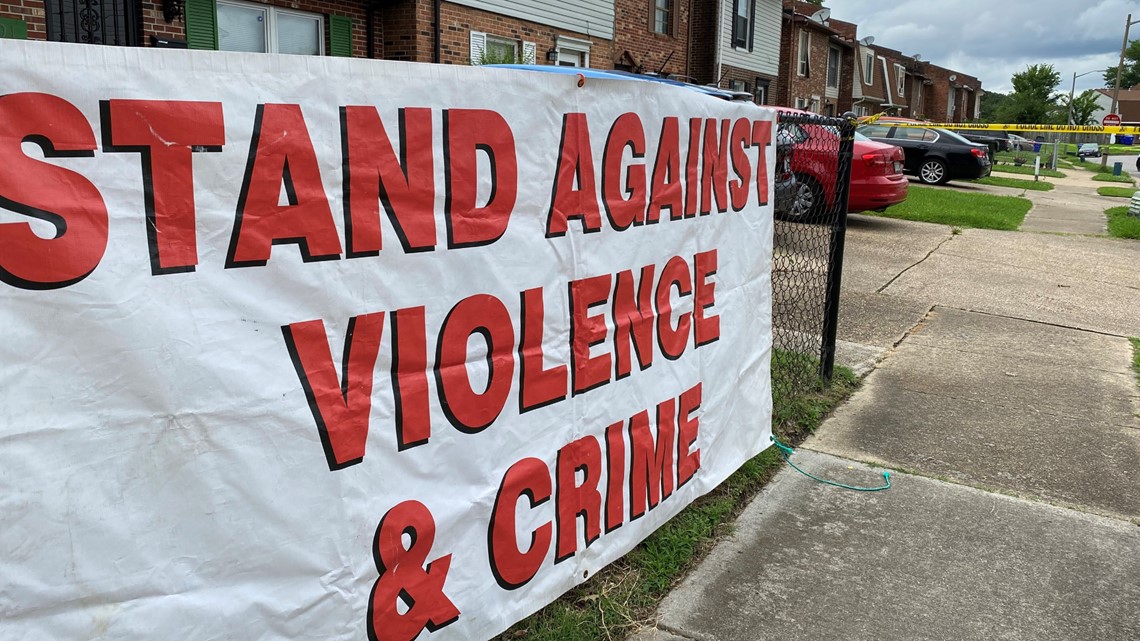 He's been with the organization for 15 years. In that time, he says violence in the area has gotten worse.
"Those children that got injured today, they are our children," he said. "If we don't show them the support, show them the concern, then we're gonna lose them down the road."
The shooting happened less than 24 hours after Chief Boone sat at a roundtable to discuss youth gun violence prevention.
"Gun violence with our youth, particularly African American youth is problematic," said Boone. "It's nothing new. We'll do this again and again until there is true synergy to address this issue."