Hurricane Dorian downgraded to a category 1 storm but it's still creating dangerous elements that are causing widespread damage in Hampton Roads and North Carolina.
Some 13News Now viewers have already sent in photos of downed trees and flooding due to Dorian.
Hampton Roads
Crista Ewell sent this photo and said, "Hurricane Dorian took out a 200+-year-old oak tree in my front yard in the London Bridge area of Virginia Beach! Thankfully it didn't but the power line or our house!"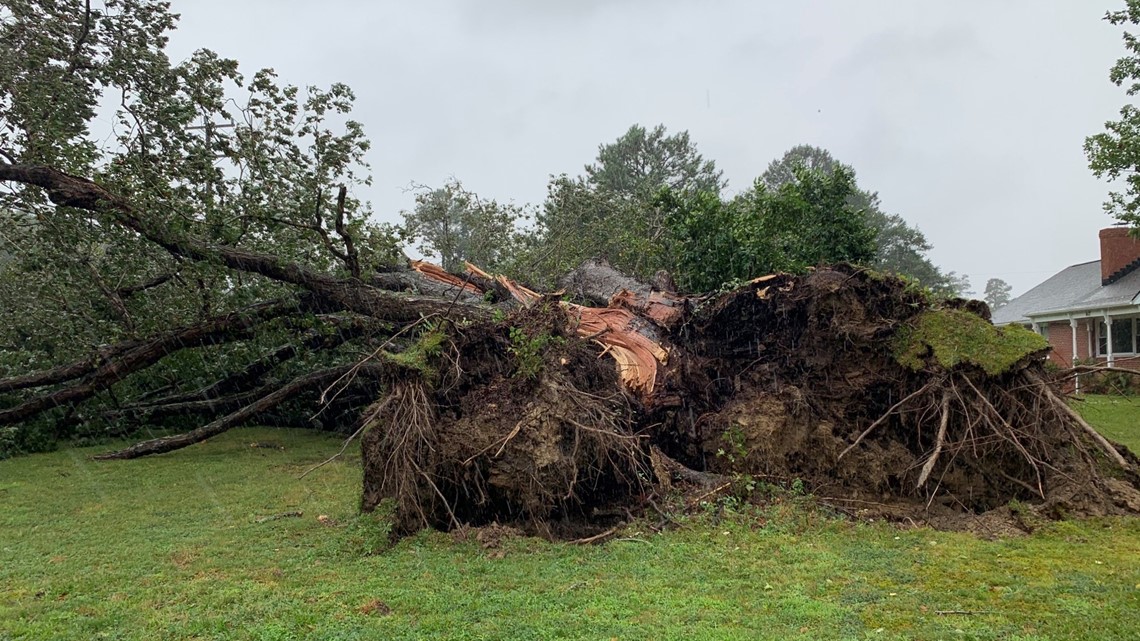 A tree split right in half on Kingston Avenue in Norfolk.
13News Now Viewer Danielle Nixon shared photos with us on Facebook showing the tree on top of a car.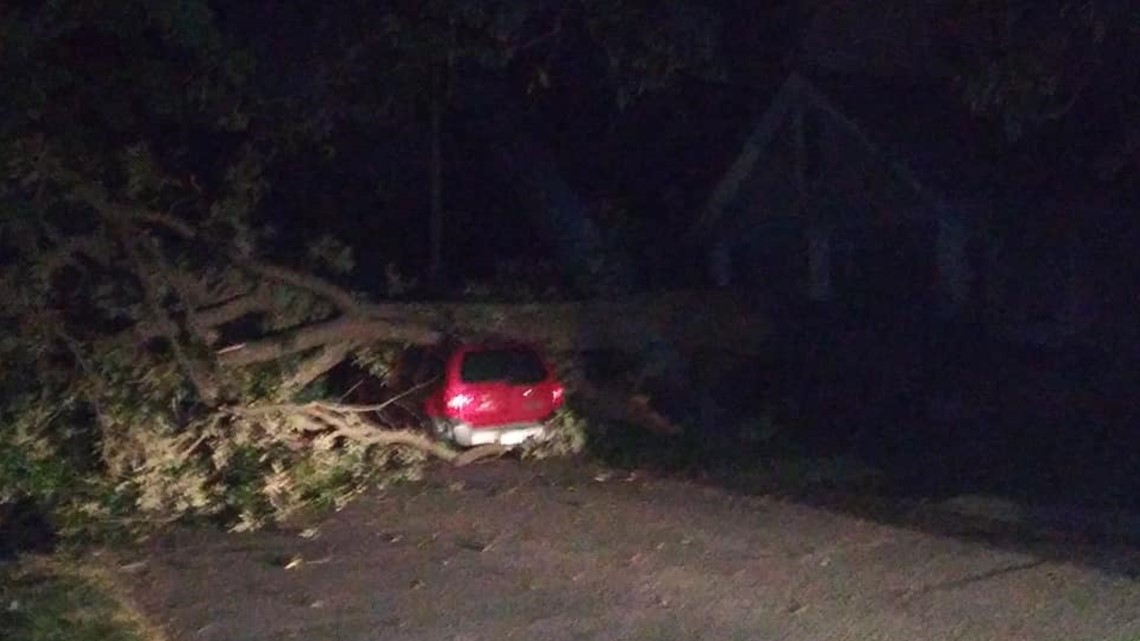 Viewer Susan Marziani sent in this photo from the Red Mill area in Virginia Beach. She said, "2 trees down in my next door neighbors yard."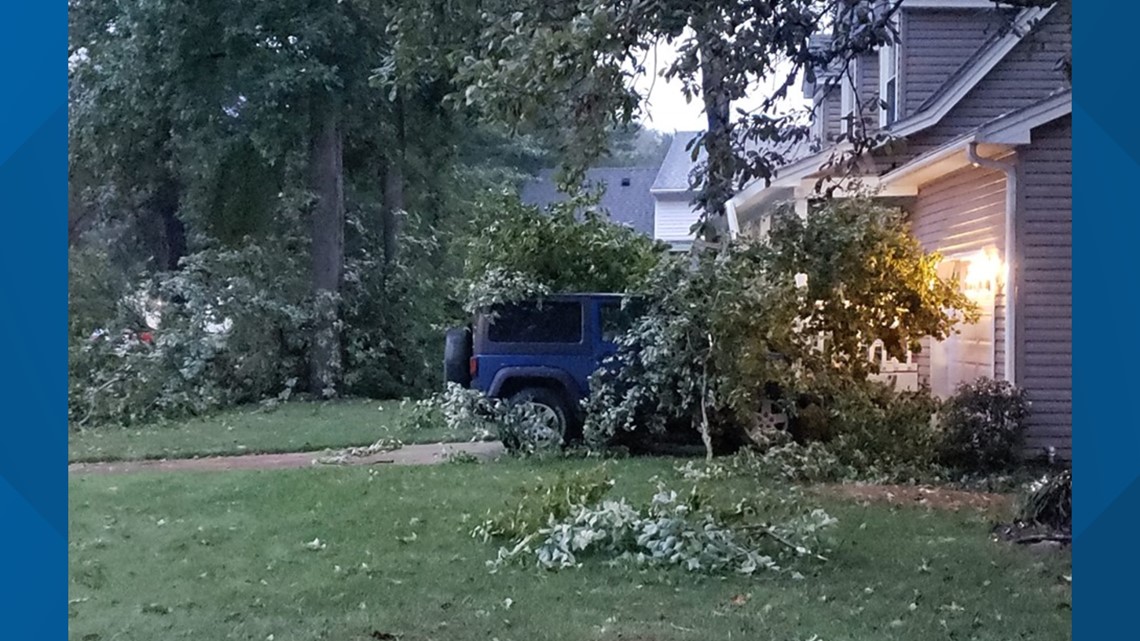 Jessica Virgili shared this photo of a trampoline landing in a pool due to high winds from Dorian.
Heather Richardson shared photos of a large tree that fell on her house this morning. It happened in the Great Bridge area of Chesapeake in 500 block of Wickwood, she said.
Amy N Rob Wonsik shared this photo from Virginia Beach near Edinburgh Drive and Sweeney Road.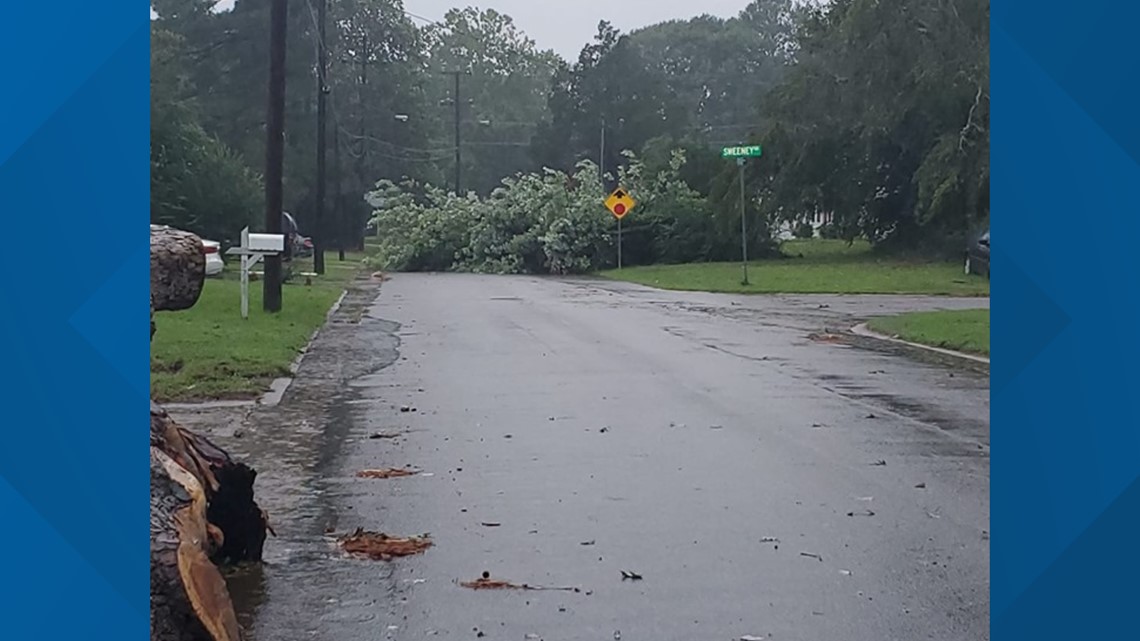 North Carolina damage
Veronica Bolander shared this photo of a downed tree in Moyock, N.C.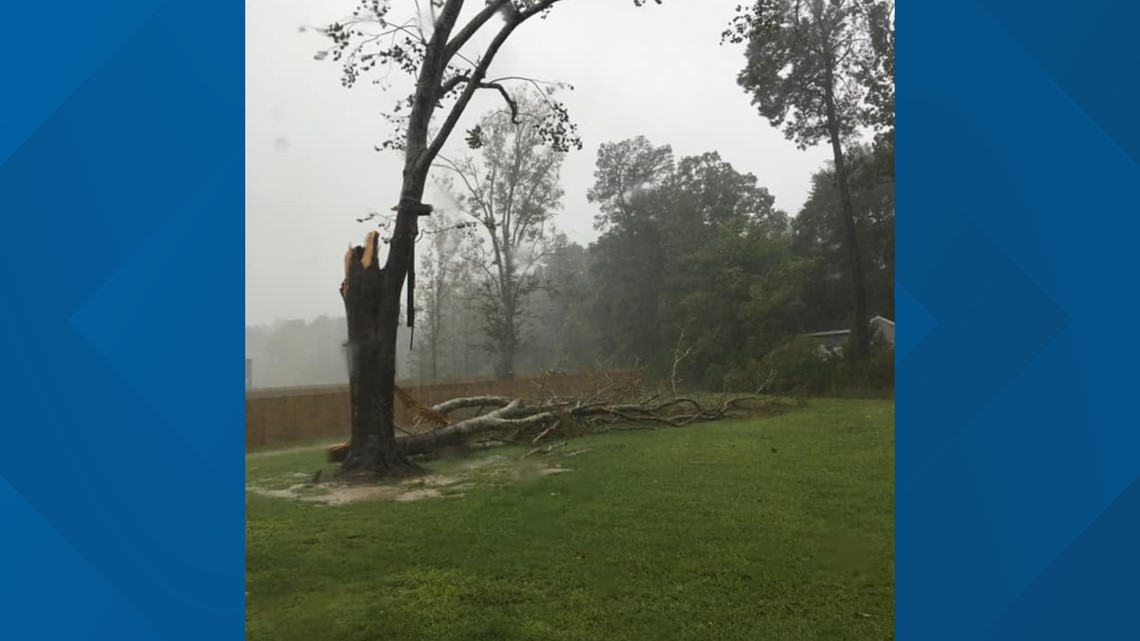 NCDOT officials are urging drivers to make sure their route is clear before heading out onto the roads.
Pasquotank, Camden and Elizabeth City's Emergency Management Facebook page shared a list of flooding reports as of 5:22 a.m. Friday.
Local damage by Hurricane Dorian