NORFOLK, Va. — A Norfolk Sheriff's deputy and three other people were rushed to the hospital early this morning after they were shot in Downtown Norfolk.
The shooting happened around 1:15 a.m. on E. Plume Street outside Legacy Restaurant & Lounge, right across the street from Slover Library.
The department tweeted about the shooting around 2:30 a.m.
Police officers say all four victims are expected to live, and that 25-year-old Tyshawn M. Gray has been arrested and is facing numerous charges, including aggravated assault on a law enforcement officer and multiple counts of use of a firearm in the commission of a felony. A gun was recovered at the scene.
Interim Police Chief Michael Goldsmith said the deputy, along with multiple other deputies and police officers, were working in a part-time capacity at the time, trying to do crowd control.
Goldsmith said an "altercation" first began inside Legacy Restaurant & Lounge. As people were leaving the business, Gray allegedly began firing into the crowd. The deputy and three other men were shot.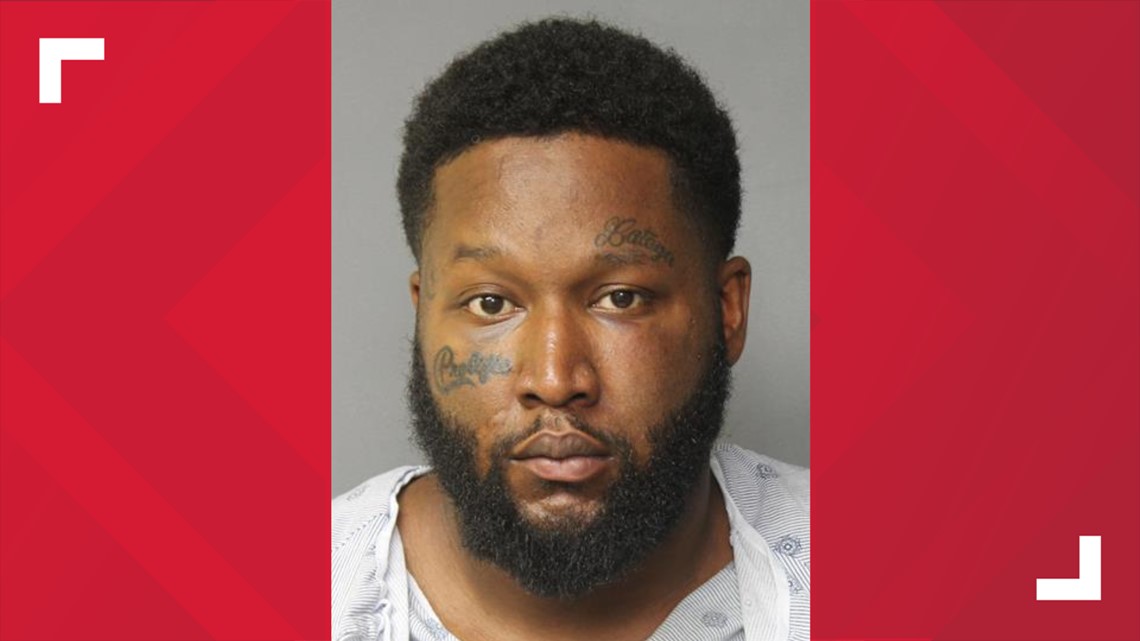 All four victims were taken to a local hospital with non-life-threatening injuries. Norfolk Sheriff Joe Baron said the deputy was shot in the leg and has since been released from the hospital, and is expected to make a full recovery.
Baron said only the suspect fired shots, and that no deputies or officers returned fire. Police said Gray was able to be taken into custody within minutes of the shooting.
13News Now anchor Dan Kennedy was at the scene early this morning and said there was a security camera aimed at the scene outside the restaurant.
By his count, this makes 15 people shot in this section of Norfolk so far in 2022.
Business owners spoke to 13News Now about the surge in Downtown crime earlier this year, and 90% of those surveyed believed an increased police presence could cut back on shootings.
The Norfolk Sheriff's Office said that back in May, its deputies began working alongside Norfolk police officers several nights a week to "provide enhanced law enforcement visibility in Downtown Norfolk following an increase of crime in the area. This partnership provides an additional layer of safety and security for businesses, patrons, and the community."
"I'm really frustrated," said Norfolk Commonwealth's Attorney Ramin Fatehi. "I live in Norfolk. The people who live around town are frustrated and people are scared."
The latest downtown shooting has city leaders taking a new approach.
"Every establishment in the entertainment district downtown should begin preparing to come to this council and explain why they should continue to operate downtown," said Chip Filer, Norfolk's city manager.
Filer said this is not to shut down businesses but to make sure all of the owners are following the requirements within their conditional use permit.
"We have tried asking," he said. "We have tried incentivizing. We have tried begging. Those days are now over and the repercussions will now begin."
Filer said he spoke with the mayor and city council members about the shooting and they will soon come up with specifics on how to evaluate these businesses.
"It is not about shutting down everybody," Filer said. "It is about folks providing a very clear path for how they plan to be good corporate citizens to enhance the vibrancy, energy and activity that's happening in our downtown district."
The Norfolk Police Department is handling the shooting investigation. Because of a Norfolk deputy's involvement in the shooting, the suspect is currently being held without bond at the Chesapeake Sheriff's Office.
If you know anything that could help investigators, call the area's Crime Line at 1.888.LOCK.U.UP or leave a tip online. You can stay anonymous, and if your tip leads to an arrest, you could be eligible for a reward.
4 people shot in Downtown Norfolk, 8-5-22