NEWPORT NEWS, Va. — Police have arrested a student at Warwick High School after a teenager was shot and killed outside Menchville High School Tuesday night.
The incident happened in the school's parking lot following a basketball game.
"Here's fact. There was an altercation inside the gym, verbally some gestures. That alteration follows out and a gunshot rings out," explained Newport News Police Chief Steve Drew.
Newport News emergency dispatch confirmed police got a call for an incident in the 200 block of Menchville Road around 8:45 p.m., just minutes after the school's athletic department tweeted the final score of the game.
According to Newport News Police Chief Steve Drew, the shooting happened next to the victim's car. He confirmed 17-year-old Justice Dunham died in the school's parking lot. He went to Woodside High School.
When officers arrived, they rendered first aid to a Dunham, but he succumbed to his injuries at the scene.
Drew said a person was detained and taken to police headquarters for questioning.
Around 3:30 a.m. Wednesday, Demari Batten, 18, was arrested and charged with second-degree murder, use of a firearm in the commission of a felony, and firearm on school property. He attended Warwick High School.
Chief Drew says he's not ruling out if the shooting is gang-related. He said while investigating, detectives found three guns in the parking lot. The one used and the other two inside the car the victim arrived in.
"We know what happened, and we know who did it for me is why? And that's going to take a little bit, as we've already had some phone calls come in some information that we're following up on some technology things we'll be looking at," he explained.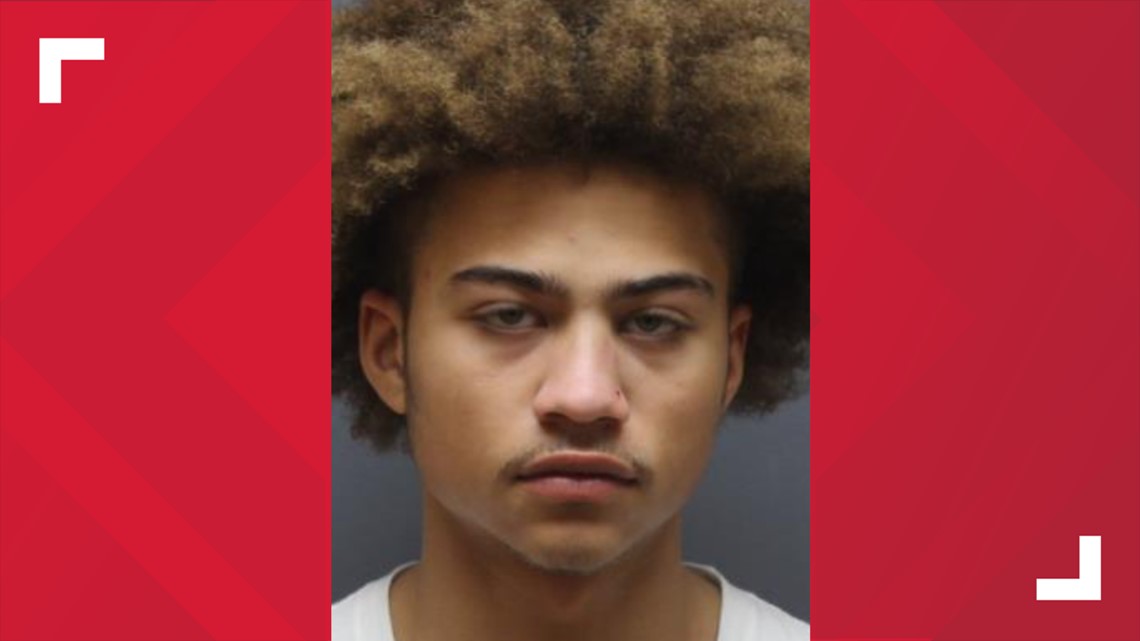 While investigators search for the why, Chief Drew said he has a strong message for people living in the community.
He said, "Be involved with what our young people are doing who they're hanging with. Who are they, what are they saying online what are they interacting with, what pictures are they posting themselves, with what items."
Chief Drew said he appreciates all the hard work from his detectives as well as the parents and students who saw what happened and provided statements to investigators.
He said the investigation is far from over. If you heard or saw anything that could help detectives, call the Newport News Police Department.