FRANKLIN, Va. — The U.S. Marshals Service is looking for a woman accused of murdering a 10-year-old boy in Franklin last week, offering a reward for information leading to her arrest.
Tashawnda Nicole Drayton is facing several charges, including first-degree murder, attempted first-degree murder, aggravated malicious wounding and the use of a firearm in the commission of a felony. She is considered armed and dangerous.
The shooting happened on Aug. 9 on Artis Street, according to the Franklin Police Department. A 37-year-old was also hurt by gunfire.
Police reported that four people arrived at the residence of the man, where an altercation between the adult victim and suspects took place. The suspect, Drayton, began shooting during the altercation and hit both victims, according to police.
According to the U.S. Marshals Service, Drayton is a rapper also known as "23 Brazy" and has ties across the Hampton Roads area. The law enforcement agency shared pictures of Drayton from YouTube.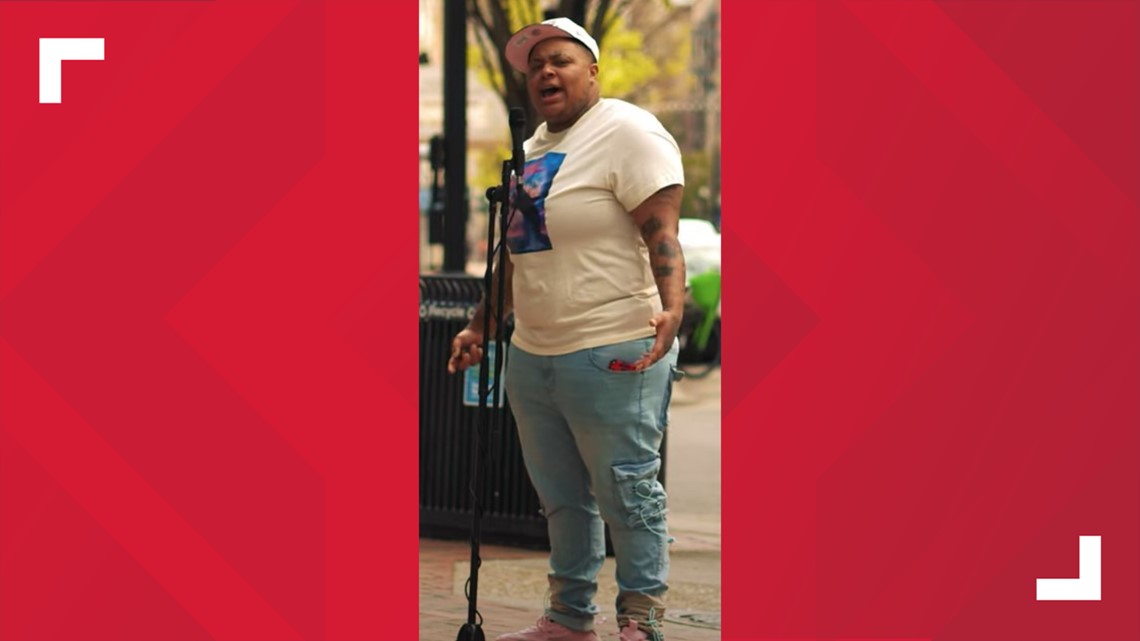 She is described as having brown eyes and black hair, and standing nearly six feet tall. She has "only loyalty" tattooed above her left eyebrow, "23 Brazy" in red letters on her forehead, along with several tattoos on her face, neck, arms, and hands.
Family members identified the 10-year-old killed in the shooting as Le'marj Holden. Le'marj's grandmother, Bim Holden, said the family is still looking for answers about why this happened.
"I'm not mad at the woman, I just want to know why. You're going to get yours anyway. You got to reap what you sow. You can't just keep getting away with stuff," Holden said. "It hurts so bad. I don't know what's going on, I don't even know what's happening. I just know it hurts."
Anthony Banks lives in the neighborhood where the shooting happened. He said he didn't hear or see the shooting but noticed the police cars and heard sirens, after the fact.
"Later I found out it was my neighbor's grandson, who is a nice young man," Banks said. "I know what it's like to lose a loved one and to lose a child that young, haven't had a chance to live. Haven't had a chance to do wrong, or do good. He didn't have a chance to live life."
Police say at the time of the shooting, Drayton was out on bail for another incident. She has a long rap sheet: in the past, Dayton's faced charges of grand larceny, conspiracy, attempted malicious wounding, and destruction of property.
The law enforcement agency is offering a reward of up to $5,000 for information that leads to her arrest. Anyone that knows where Drayton is located is asked to reach out to law enforcement or submit a tip by calling 757-516-7100 or using the USMS Tips app.