NEWPORT NEWS, Va. — Police have charged a man with murder following a deadly domestic incident in Newport News over the weekend.
Matthew Allen Coglio, 25, was charged with second-degree murder, use of a firearm in the commission of a felony, and discharging a firearm in an occupied dwelling in connection with the death of 22-year-old April Lee Logan.
These charges stem from what police say appears to be a domestic-related incident that took place on Saturday, August 22. Dispatchers received a call around 7:30 a.m. to check on an incident in the 1000 block of Blackwater Way, off of Jefferson Avenue.
When officers got there, Coglio met them outside and said he and Logan were in his house watching videos on firearm safety when a gun went off. According to court documents, Logan was found dead inside.
Neighbors told officers they heard what sounded like loud arguing and an angry man's voice coming from the apartment the night before and early that morning. An officer said there was blood on Coglio's face, hands and shoe.
Coglio was previously issued a summons in July 2018 for assault. According to the affidavit, an officer went to the home for a domestic violence call.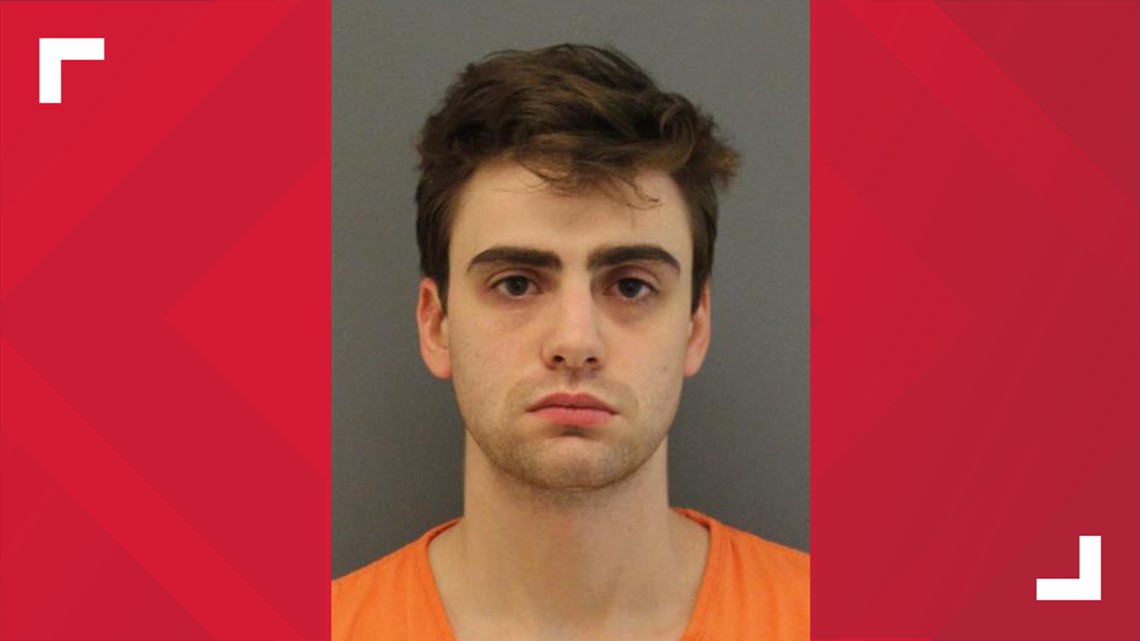 The officer met with Logan, who made a written statement that Coglio had been drinking and pushed her, where she fell backwards into a dresser and hit the back of her head. She also said Coglio choked her. The officer sought an assault/battery and emergency protective order.
Logan filed a protective order for family abuse against Coglio. It was from August 16, 2018 to August 16, 2020.
On Monday afternoon, family, friends and coworkers gathered behind Target in Newport News to remember Logan. She was an employee at the store.
Those who knew Logan said the sky was the limit for the young woman who was always smiling and laughing. Tory Ramirez and Moné Bethea said they were coworkers who became family.
"She never had an off day, she always laughed and smiled," Bethea said.
"She was amazing, so funny, patient, never had a bad word to say about anyone," Ramirez said.
Newport News Police Chief Steve Drew also joined family and friends at the vigil. He said over the last three months, domestic violence has been the number one call for service.
"April is not going to be another statistic, but we respond to too many calls in this city and the state," Chief Drew said.
Chief Drew said officers are responding to about 600 calls a month. The department has a domestic violence team that works with the special victims unit. He said the treatment is better, and the department is close to having the team become a standalone division, but he's urging the public to speak up and speak out.
"I would rather respond and it be nothing than for that one we don't respond to and we have another incident like Saturday morning," Chief Drew said. "When situations happen, to those who need help, I promise you we work 24 hours for a reason, if you dial 911 you will get the help you need."
"Whether it's in a store, restaurant, hotel, apartment, business, wherever, if you hear something, I would rather you call and let an officer visually make sure everyone is OK and not thinking, 'It's just another argument, they'll stop, I don't want to get involved, it's not my place.' It is," Chief Drew said. "Domestic violence is everybody's place."