14 truck drivers have gone off the CBBT since the 1980s. The drop kills almost everyone, including the driver who went off just last month.
But one truck driver who went off the bridge in 2016 lived to tell about it.
And now Matt Killmon is sharing his story publicly for the first time.
The story of survival
The CBBT has been called one of the "seven engineering wonders of the modern world."
The 17.5-mile-long bridge is as much a wonder today as when it was built in the 1960s.
For Matt Killmon, the wonder is how he escaped death on the CBBT on the afternoon of January 6, 2016.
"I don't know how I got out," he said.
Killmon was crossing the bridge in his tractor-trailer when he said he had to swerve to avoid hitting another truck.
"Everything went in slow motion; you could feel the load shift, everything going sideways, and I at that time thought about taking my seatbelt off," Killmon said.
Unbuckling may have saved his life. After Killmon plunged into the water, he remembers floating out of the truck.
"I was in the water about 50 minutes," he said. "Praying: I don't care if I ever do anything again, I just want to live to see my kids grow up."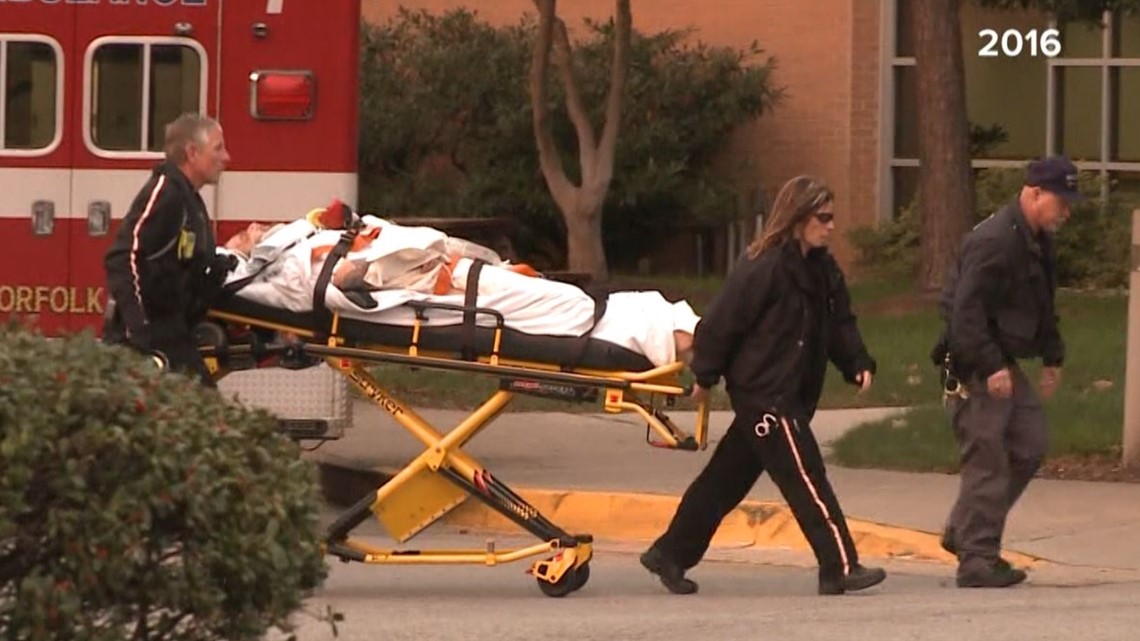 For 50 minutes, Killmon treaded in the chilly winter water while clinging to a 2x4 that he had been hauling in his truck.
He said someone on the bridge tossed him a floating ring attached to a rope.
"If he wouldn't have done that, I don't think I would have made it. I think I would have kept floating out to sea, and not able to tread water forever," he said.
Eventually, a Virginia State Police boat pulled him to safety and he was airlifted to Sentara Norfolk General Hospital.
In addition to three broken ribs, Killmon needed staples in his head and skin grafts to repair his mangled arm. He went through almost a year of physical therapy to get moving again.
But he was one of the fortunate few to survive a fall off the CBBT.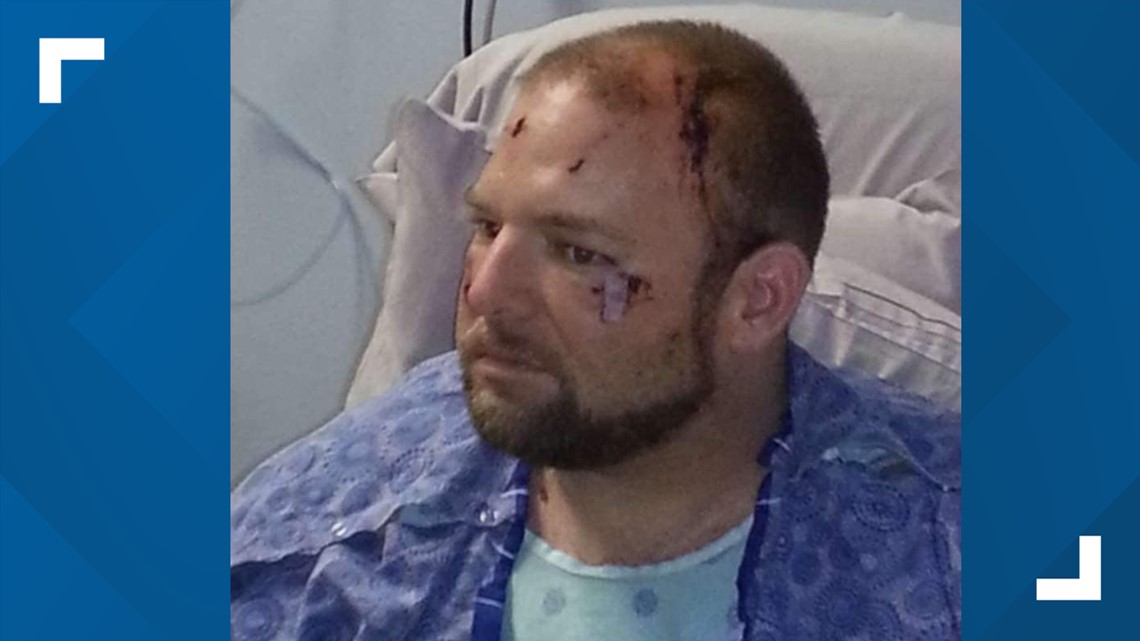 The other crashes on the CBBT
Fourteen truckers have fallen off the CBBT since the 1980s. Only two of them ever survived: an unidentified driver in 1984, and Killmon in 2016.
"Usually it's just a freak accident when it happens. Like me, it was just a guy swerving into my lane a little bit," Killmon said.
The accident reports -- obtained through a public records request -- show most of these 14 crashes are indeed one-off, freak accidents:
One truck may have been struck by lightning.
One driver fell asleep.
Another had a heart attack.
The latest crash in June happened because of a blown tire.
The only common thread between all 14 crashes is that these trucks were no match for the guardrails.
The CBBT railing is designed to stop cars and pickup trucks weighing up to 5,000 pounds at highway speeds and at modest angles of approaches, but not head-on collisions, according to Mike Crist, the Deputy Director of Infrastructure for the CBBT.
There is a better guardrail option for stopping tractor trailers weighing up to 80,000 pounds at highway speeds and modest angles of approaches, but it is not feasible for the CBBT.
Crist said the CBBT's existing bridge girders could not support the extra 90,000 pounds of weight that would come with an upgraded guardrail.
Killmon isn't sure how to stop the next trucker tragedy from happening.
"They could have boats ready to rescue people to make it safer, or maybe just life rings everywhere because I was lucky that guy was there at that time," he said.
Killmon no longer drives a truck. Instead, he focuses on spending time with his wife and the three kids he prayed he would get to see grow up.
"Makes me feel like I got a second chance at life, and I'm trying my best," he said.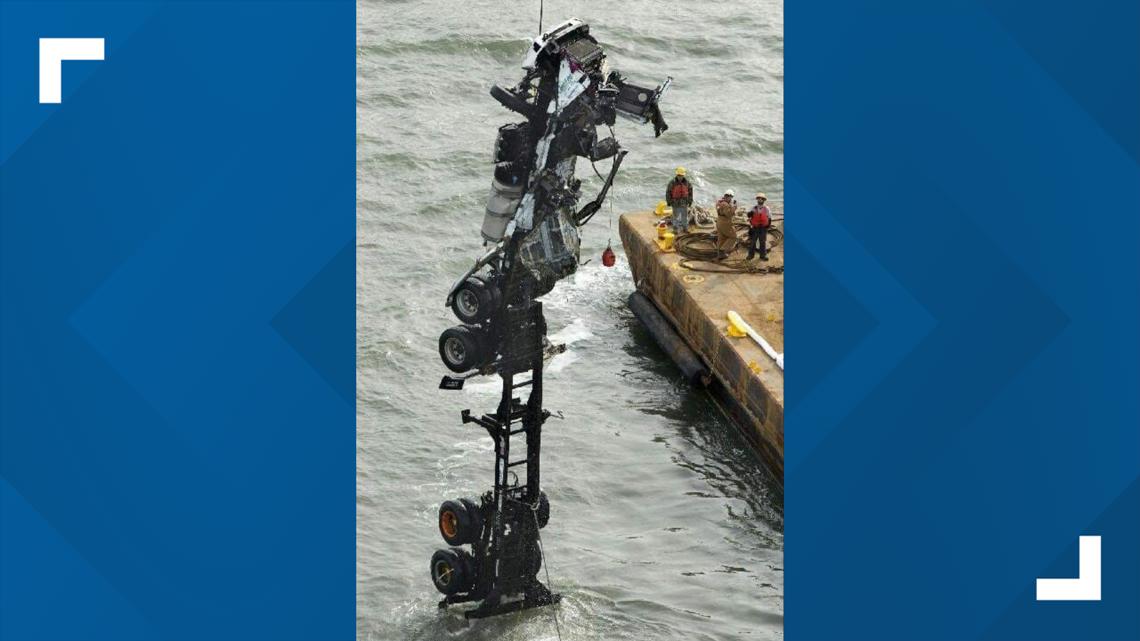 How does wind factor in?
The 14 crash reports do not detail whether there was any significant wind at the time of the incidents.
The CBBT bans tractor-trailers from traveling across the bridge during certain wind restrictions.
On February 2, 2017, Joseph Chen died when his truck went off the bridge. His family sued the CBBT, claiming Chen should not have been allowed to drive on the bridge on that windy afternoon.
The Court determined that wind was a "proximate cause of the accident" but that CBBT personnel properly implemented their wind restrictions.
The judge ultimately ruled that the CBBT has "sovereign immunity" and is immune for liability in the lawsuit.
Amanda Dure, one of the attorneys who brought that lawsuit, said she is worried about the precedent that the ruling sets.
"I do think it's difficult when a family can feel deprived of taking any sort of action," said Dure. "So regardless essentially of what happens on that bridge, we can't bring anything against them, which is troubling when you consider what keeps happening."
Tom Anderson, the Deputy Executive Director of Finance and Operations at the CBBT, says they are proud of the work they've done to reduce all types of accidents over the years.
From 1994 to 2022, the CBBT recorded 800 reportable accidents. Of those, 300 involved damage to the CBBT's guardrail system.
"Only 9 of those incidents resulted in a vehicle going overboard which would be an incident rate per vehicle of less than 0.000009%," Anderson explained. "Also during that same time period, our average number of accidents per year has steadily declined from approximately 35 per year down to less than 20 per year despite a 58% increase in traffic volumes."
In 2022, the CBBT adjusted its wind policy to make it more stringent on empty tractor-trailers.
Citing a study, the CCBT found that tractor-trailers "changing lanes or swerving, combined with high winds, greatly increases the chances being negatively impacted by the winds."
The 2017 crash occurred when Chen tried to change lanes on the windy day, according to the crash report.
No tractor-trailers are allowed on the CBBT when average wind speeds surpass 50 miles per hour. And when the wind hits 60mph, the bridge shuts down to all traffic.