NORFOLK, Va. — The Norfolk Police Department is investigating a shooting that left one person dead and four others injured.
A tweet from police said that they got a call that there had been a shooting on the 300 block of Granby Street at 1:55 a.m. on Saturday morning.
When they arrived, they found a man who had died at the scene.
They also found a woman and a man who were seriously injured. They were taken to Sentara Norfolk General Hospital.
It was confirmed on Saturday morning by her family that the woman had later died from her injuries. She's been identified as 25-year-old Sierra M. Jenkins of Norfolk.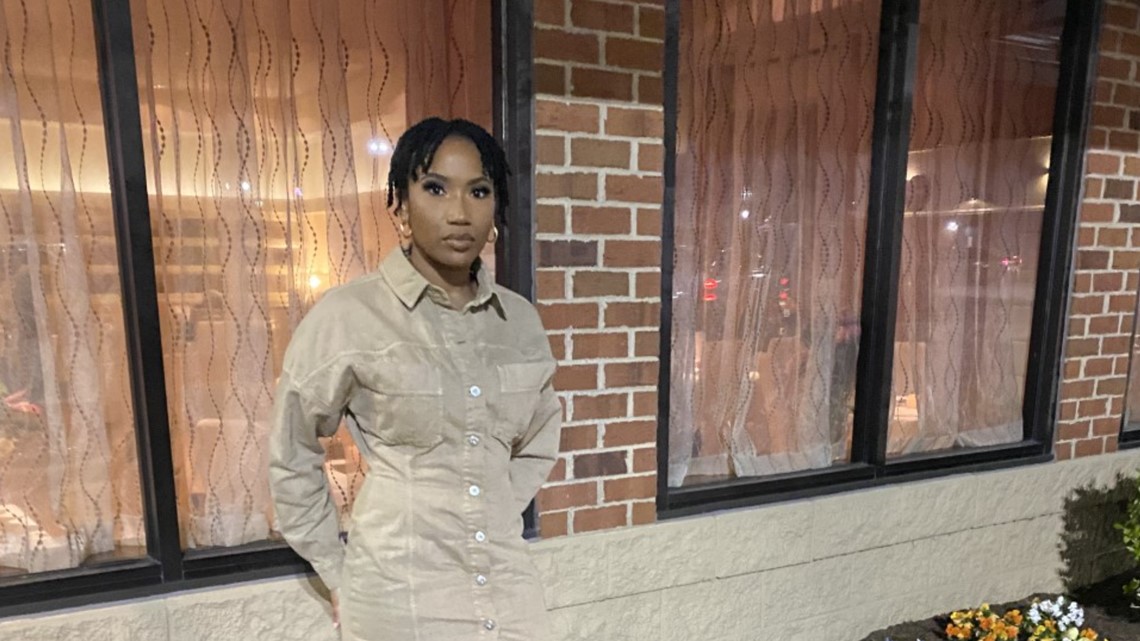 Jenkins was a reporter for The Virginian-Pilot and Daily Press.
The man who died on the scene has been identified as 25-year-old Devon M. Harris of Portsmouth.
Two additional men were also taken to Sentara Norfolk General Hospital for injuries that weren't life-threatening.
"We continue to have these senseless shootings, all across America, but more importantly here at home in Norfolk," said Norfolk Mayor Kenny Alexander.
Police are still investigating what led to it. They have not yet said anything about a suspect.
Norfolk Commonwealth's Attorney Ramin Fatehi told 13News Now that to his knowledge, there is no immediate threat to the public.
Fatehi's office will be prosecuting the case. He said this shooting is the byproduct of a national gun violence epidemic.
"We need to remember that alcohol, guns and crowds do not mix. If you intend to go out, if you intend to drink, leave your gun at home. Do not put yourself in a position to make a decision that would cost somebody their lives, by costing them their lives, costing them your life and your freedom," Fatehi said.
Our records show that, in the past year, five separate shootings led to 13 people shot between the 200 and 700 blocks on Granby Street.
Mayor Alexander said Norfolk is involved with ongoing programs and initiatives to the curb violence citywide for the long and short term.
"It's something that we need to address together and find solutions together," he said. And he admits more needs to be done.
Mayor Alexander is calling for additional lighting and security cameras on Granby, as well as a step up in enforcement and police presence.
He also wants to look at more data, "and then if the data proves to be that the character of a business contributes to certain types of violence in the city, I would ask council to look at that and maybe to reduce the hours."
Fatehi said he action also needs to take place at the national and state levels.
Locally, anti-violence activists like Bilal Muhammad of Stop the Violence Team are trying to forge change.
"Don't let our ideas lead us into violence," he pleaded.
Muhammad's group is especially focused on getting youth involved and engaged.
"We need to bring about a peaceful coalition and understanding with one another," he said.
Governor Youngkin issued a statement about the incident along Granby Street:
"Our hearts are breaking for the lives lost in Norfolk, including Sierra Jenkins. The First Lady and I are praying for their families, friends, and the Virginian-Pilot community."
Lt. Governor Winsome Sears also put out a statement:
"We are heartbroken over the senseless loss of life. Our prayers for the families and loved ones of those killed last night in Norfolk, including Virginian- Pilot reporter, Sierra Jenkins #condolences"
At this time, the names of the other victims have not been released.
This is an ongoing investigation. Norfolk leaders urge that if you have any information that can help police, contact the Crime Line at 1-888-LOCK-U-UP or submit an anonymous online tip here.
This story is developing, and we will update you when we receive new information.