COVID-19 Vaccine | Everything you need to know in Virginia and North Carolina
We know there are a lot of questions about the coronavirus vaccine, including where to get it, so we put together information and resources in one place to help you.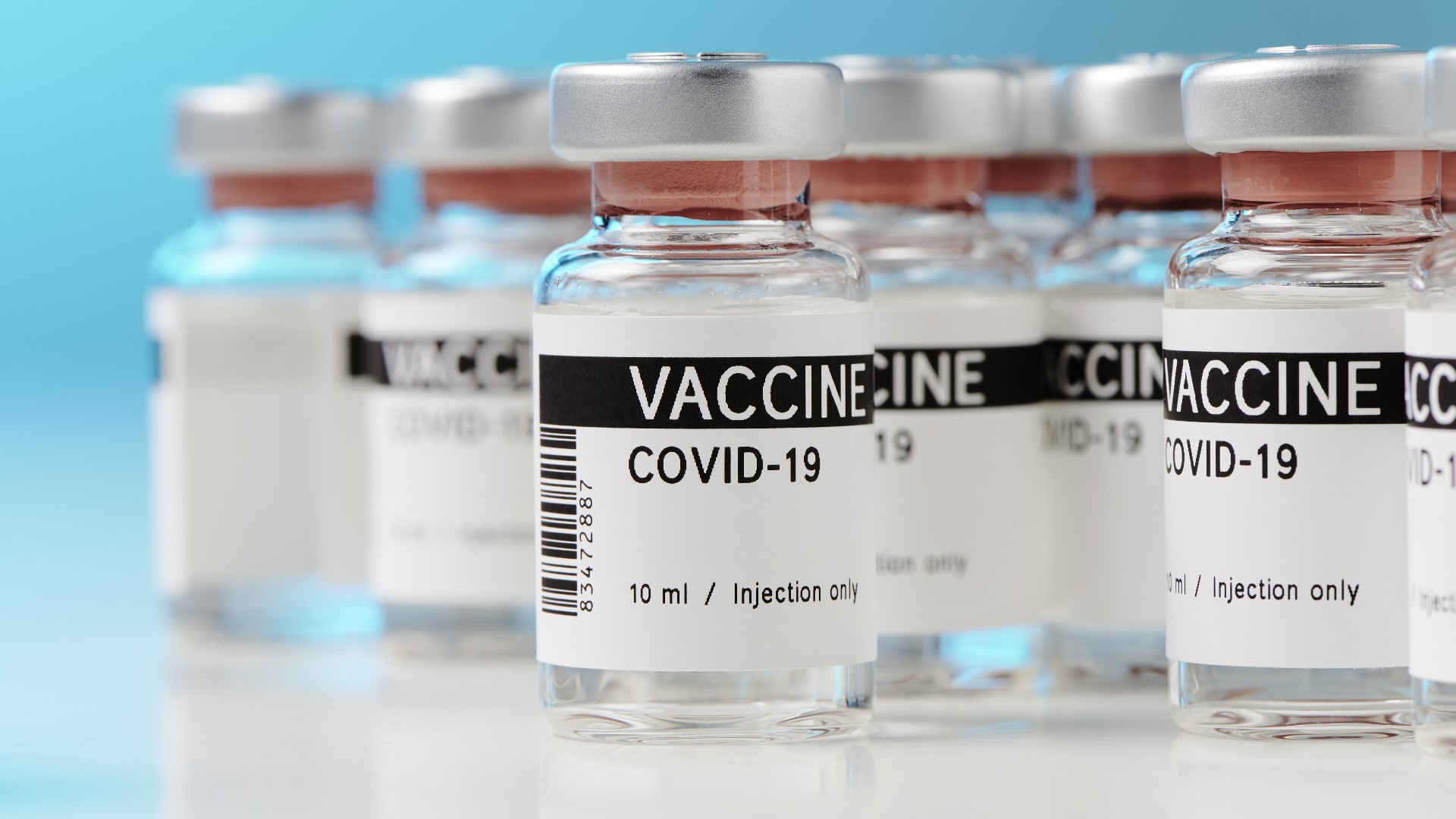 If all the information about the COVID-19 seems a little overwhelming, we hear you. There's a lot out there, along with a pile of questions and some confusion. We put this together as a one-stop destination to help. We'll update it with more information as we get it.
North Carolina
:
COVID-19 Vaccine Groups
Health care workers with in-person patient contact
Long-term care staff and residents in skilled nursing facilities, adult care homes, and continuing care retirement communities
Older adults, which is defined as anyone 65 or older, regardless of health status or living situation
Frontline essential workers whom the CDC defines as people who are in positions that are essential to the functioning of society and who are at substantially higher risk for exposure to COVID-19
Anyone 16-64 years old with high-risk medical conditions that increase risk of severe disease from COVID-19 such as cancer, COPD, serious heart conditions, sickle cell disease, Type 2 diabetes, among others, regardless of living situation
Anyone who is incarcerated or living in other close group living settings who is not already vaccinated due to age, medical condition or job function
Essential workers not yet vaccinated. The CDC defines these as workers in transportation and logistics, water and wastewater, food service, shelter and housing (e.g., construction), finance (e.g., bank tellers), information technology and communications, energy, legal, media, public safety (e.g., engineers) and public health workers
Everyone who wants a safe and effective COVID-19 vaccination
State health leaders announced an accelerated timeline for moving to Groups 4 and 5 for vaccine eligibility. The rest of Group 4 will qualify for a COVID-19 vaccine on March 31.
Beginning April 7, all adults in North Carolina will be eligible for a shot.
How to Get Vaccinated
Because vaccine supplies are still limited, you may have to wait. Here is how to take your shot against COVID-19:
Supplies are very limited. Right now, very few vaccine doses are available.
You will likely need an appointment to get vaccinated. You may have to wait to schedule your appointment to get your vaccine.
Your local health department or hospital can help you get your shot. Because supplies are very limited right now, most doctors cannot provide vaccinations in their offices.
Find your local health department or hospital. Local health departments and hospitals that giving vaccinations in your area are listed below. Because vaccine supplies are very limited, providers may have very little to no vaccine doses available when you contact them.
You can also call the COVID-19 Line 1-877-490-6642. It's a free call.
Northeastern North Carolina and OBX Vaccine Providers:
Frequently Asked Questions
North Carolina put together a list of questions people have about the vaccine, itself, as well as getting vaccinated in the state: