COVID-19 Vaccine | Everything you need to know in Virginia and North Carolina
We know there are a lot of questions about the coronavirus vaccine, including where to get it, so we put together information and resources in one place to help you.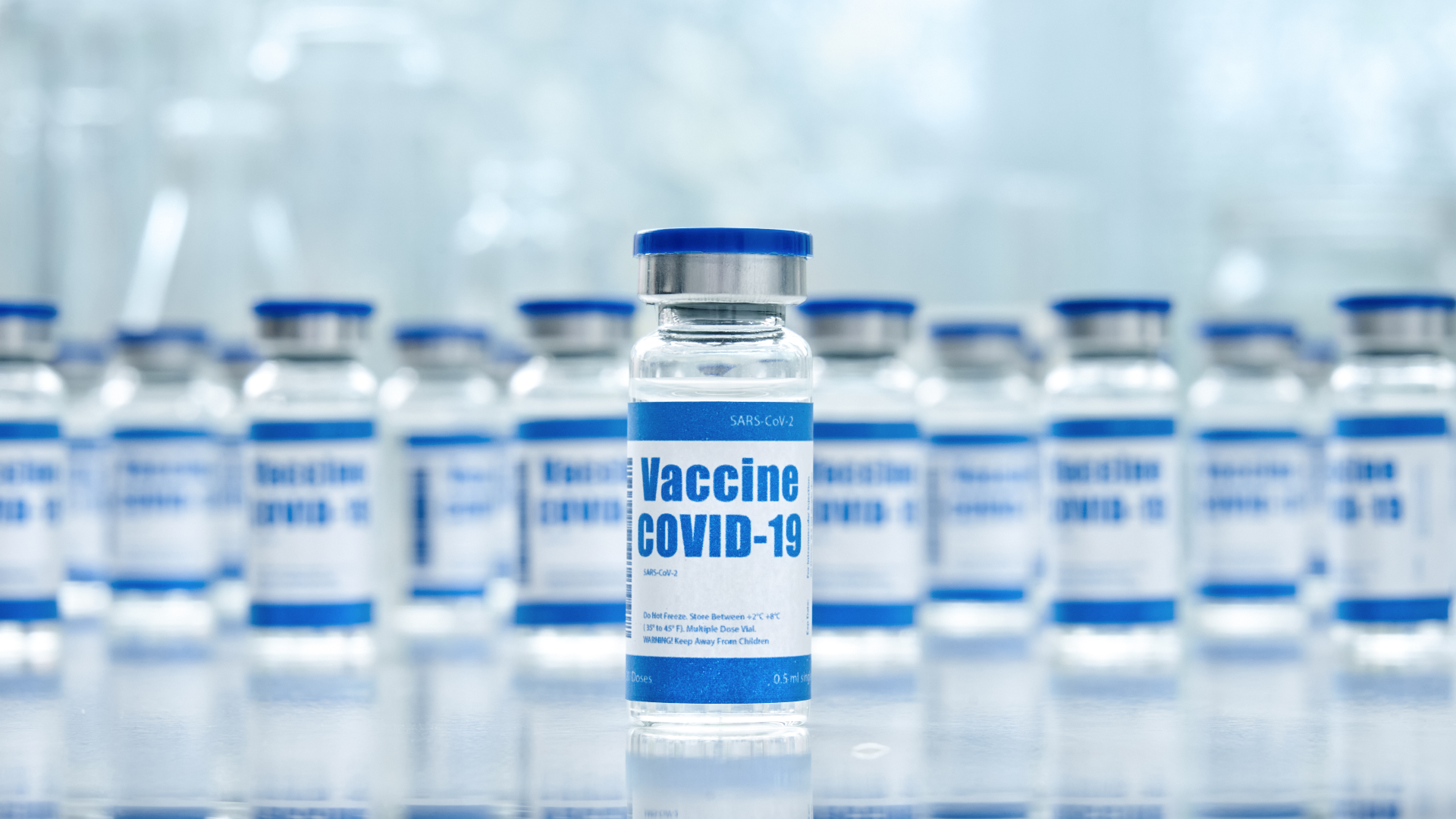 If all the information about the COVID-19 seems a little overwhelming, we hear you. There's a lot out there, along with a pile of questions and some confusion. We put this together as a one-stop destination to help. We'll update it with more information as we get it.
Chapter one
:
Virginia
Virginia Department of Health has a series of questions you can answer to help you find out when you can get vaccinated. You also can sign up to be notified when you're eligible to get vaccinated.
The VDH has also set up a hotline at 877-VAX-IN-VA (877-829-4682). Language translation services are available.
COVID-19 Vaccine Phases
Health care workers
Residents of long-term care facilities
Frontline essential workers
People 65 and older
People living in correctional facilities, homeless shelters, and migrant labor camps
People 16 through 64 years old who have a high-risk medical condition or disability that increases their chances of getting severely ill from COVID-19
Hampton Roads and the Eastern Shore
Here's a list of the current phases in which the Virginia Department of Health says cities and counties in Hampton Roads and on the Eastern Shore, along with links to their health district websites and phone numbers to vaccine call centers:
Note: As of January 26, all of Virginia is now in Phase 1b.
How to Get Vaccinated
At first, people had to pre-register with their local health districts to be put on a waiting list for the vaccine. On February 12, the Virginia Department of Health announced the state would be centralizing into a single pre-registration system across the Commonwealth.
People who have already pre-registered with their local health district do not have to sign up again; their info will be entered into the statewide system when it goes live on Tuesday, February 16. Public health leaders tell 13News Now people would "maintain their current status in the queue."
Health officials want people to note that after the system opens, integrating the data from local health districts will take a little time. So, it may take several days before someone who already registered with their local health department sees their name appear in the central system.
As of Jan. 20, 2021 Sentara Healthcare is in Phase 1b vaccine administration for eligible Sentara Medical Group (SMG) patients in addition to continuing Phase 1a vaccinations for its 30,000+ employees and community healthcare workers across the state.

Sentara is offering a limited number of vaccines to eligible Phase 1b patients in Virginia who have a SMG primary care provider, starting with those who are 75 years and older. Eligible patients are being contacted using a phased approach and clinics will be expanded, depending on future vaccine supply. Eligible SMG patients will be contacted directly through their Sentara MyChart account or by phone/text message when they are able to schedule a COVID-19 vaccine appointment.
Riverside has begun vaccinating Riverside patients, age 75 and older, who have a Riverside primary care physician.
Riverside says it is working closely with other regional health systems and the Virginia Department of Health to develop detailed plans for members of the public age 65 and over as well as other essential workers once adequate supplies of vaccines become available.
Riverside will be reaching out to its patients through email, text, and Riverside MyChart to eligible patients to schedule an appointment, as supply allows.
If you are a patient and do not have a MyChart account, please visit riversideonline.com/mychart to sign up. Obtaining a MyChart account will facilitate scheduling a vaccine appointment once you become eligible to receive the vaccine.
Beginning on February 11, eligible Virginians who are already pre-registered with their local health districts can register to schedule an appointment at certain CVS locations.
Walk-ins will not be allowed. CVS says people without online access can call CVS customer service for help registering, starting on the 11th. The phone number is (800) 746-7287.
Chapter two
:
North Carolina
COVID-19 Vaccine Groups
Health care workers with in-person patient contact
Long-term care staff and residents in skilled nursing facilities, adult care homes, and continuing care retirement communities
Older adults, which is defined as anyone 65 or older, regardless of health status or living situation
Frontline essential workers whom the CDC defines as people who are in positions that are essential to the functioning of society and who are at substantially higher risk for exposure to COVID-19
Anyone 16-64 years old with high-risk medical conditions that increase risk of severe disease from COVID-19 such as cancer, COPD, serious heart conditions, sickle cell disease, Type 2 diabetes, among others, regardless of living situation
Anyone who is incarcerated or living in other close group living settings who is not already vaccinated due to age, medical condition or job function
Essential workers not yet vaccinated. The CDC defines these as workers in transportation and logistics, water and wastewater, food service, shelter and housing (e.g., construction), finance (e.g., bank tellers), information technology and communications, energy, legal, media, public safety (e.g., engineers) and public health workers
Everyone who wants a safe and effective COVID-19 vaccination
North Carolina is currently allowing people in Groups 1 and 2 to be vaccinated, meaning it is available to people 65 and older and health care workers. Gov. Roy Cooper announced Group 3, which includes all frontline workers, will begin receiving vaccines on Wednesday, March 3.
A timeline to begin vaccinating people under Group 4 is scheduled to begin on March 24.
How to Get Vaccinated
Because vaccine supplies are still limited, you may have to wait. Here is how to take your shot against COVID-19:
Supplies are very limited. Right now, very few vaccine doses are available.
You will likely need an appointment to get vaccinated. You may have to wait to schedule your appointment to get your vaccine.
Your local health department or hospital can help you get your shot. Because supplies are very limited right now, most doctors cannot provide vaccinations in their offices.
Find your local health department or hospital. Local health departments and hospitals that giving vaccinations in your area are listed below. Because vaccine supplies are very limited, providers may have very little to no vaccine doses available when you contact them.
You can also call the COVID-19 Line 1-877-490-6642. It's a free call.
Northeastern North Carolina and OBX Vaccine Providers:
Frequently Asked Questions
North Carolina put together a list of questions people have about the vaccine, itself, as well as getting vaccinated in the state: